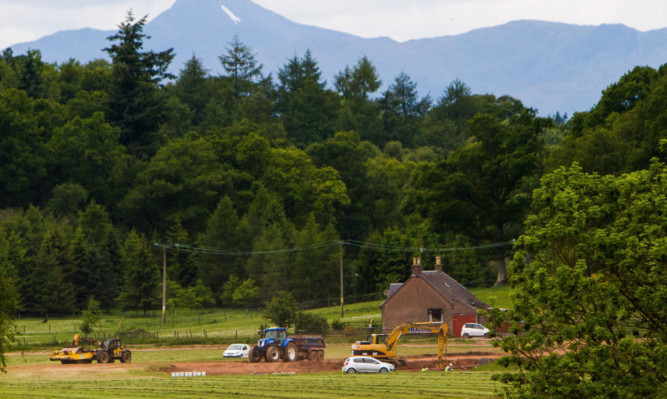 A last-ditch attempt by objectors to derail Scotland's biggest music festival was quashed.
T in the Park secured its crucial public entertainment licence following backing from emergency services.
Councillors granted the licence for just 12 months, however, not the three years that festival boss Geoff Ellis had hoped. He told members of the council's licencing committee consent for three years would have made planning for future shows much easier.
The festival already has planning permission for its move to Strathallan Castle, as well as a permit to serve alcohol. The committee meeting was held to debate policing, traffic, emergency and safety issues.
Objectors argued against the licence, claiming the safety of thousands of festival-goers could not be guaranteed.
Crieff resident Caroline Greene said: "There will be 85,000 drunken, high people who will be in no position to look after themselves. It will be the responsibility of others to look after them.
"This is not a licence for public entertainment, it's a licence for mayhem."
Chris Rodgers, events manager at DF Concerts, said: "It is unfair to class everyone who attends T in the Park as irresponsible. We do a massive amount to promote the drink responsibly message."
Fire service group manager Bruce Farquharson stated that plans were in place to deal with any emergencies. He said that Auchterarder fire station would be upgraded during the weekend and will have three appliances instead of the usual one.
The committee heard that the ambulance service would also plough extra resources into the area and a helicopter landing zone would be set up at the site for emergencies.
Around 100 miles of traffic restrictions will be put in place during the festival, which will go ahead over four days in mid-July.
A council spokesman offered assurances that access to all properties and businesses along the route would be maintained. However, members were told that the traffic management plan is still being finalised.
Strathmore councillor Dennis Melloy said: "My concern is that we have taken the plan for Balado and simply put it in Strathallan, but nothing has been tested."
Mr Ellis said the new site's differences had been taken into account. "We are aware that Strathallan is not a mirror image of Balado," he said.
Committee members voted unanimously to grant the licence for one year.
T in the Park was forced to leave its Kinross home after 18 years, amid concerns about an underground pipeline.
This year's show will feature headline acts Kasabian, the Libertines and Noel Gallagher's High Flying Birds.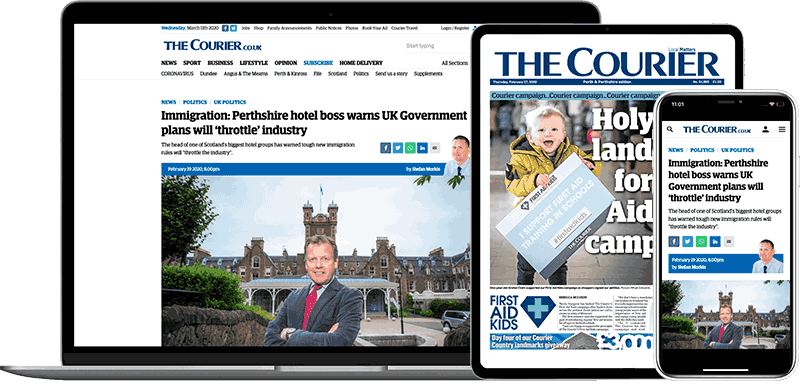 Help support quality local journalism … become a digital subscriber to The Courier
For as little as £5.99 a month you can access all of our content, including Premium articles.
Subscribe