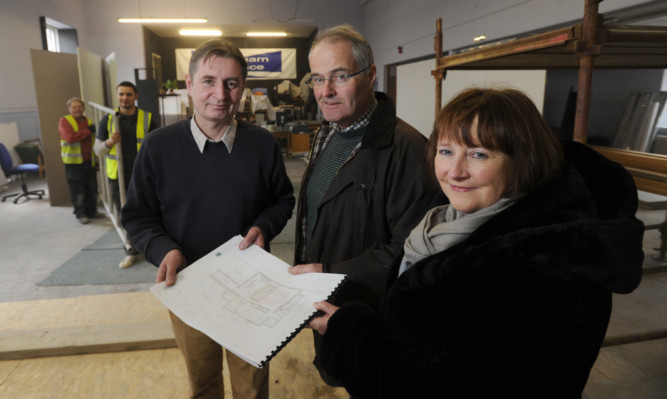 Work to turn a disused library into a top cultural venue has started more than three years after the idea was first put on the table.
Builders moved into the Strathearn Artspace in Crieff after the charity behind the venture bought the building from Perth and Kinross Council for £75,000.
The group had leased the former Comrie Street library for the previous two years, but the purchase, which was made with the help of a £147,000 grant from the Scottish Government, will allow them to make major changes to the property, such as adding a mezzanine level and a stair lift.
They hope to install a £60,000 cinema system at the venue as part of the major makeover, creating a magnet for culture vultures throughout the area.
The project has won backing from a variety of celebrities, including uncle and nephew Star Wars actors Ewan McGregor and Dennis Lawson.
David Campbell, the project leader, said: "After years of working towards this point, I am absolutely delighted that we finally own this beautiful building and can now start to make it into the incredible venue we always envisaged.
"This work is only the start, we have so many ideas as to how we can use this building to create an exciting, arts and entertainment space for Crieff and Strathearn.
"We will continue to fundraise and apply for grants in order to raise more money to help realise this vision."
Building work should be completed by the end of March with a new programme of events to follow on shortly afterwards.
The group say they will still need to raise further funds for items such as auditorium lighting and painting and for repairs to the windows, as well as an improved web site which would allow for e-ticketing.
The library closed its doors in 2009, when it was moved into the local secondary school.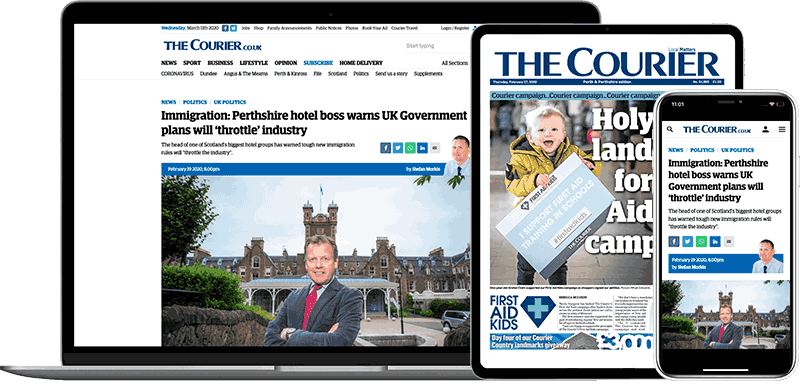 Help support quality local journalism … become a digital subscriber to The Courier
For as little as £5.99 a month you can access all of our content, including Premium articles.
Subscribe