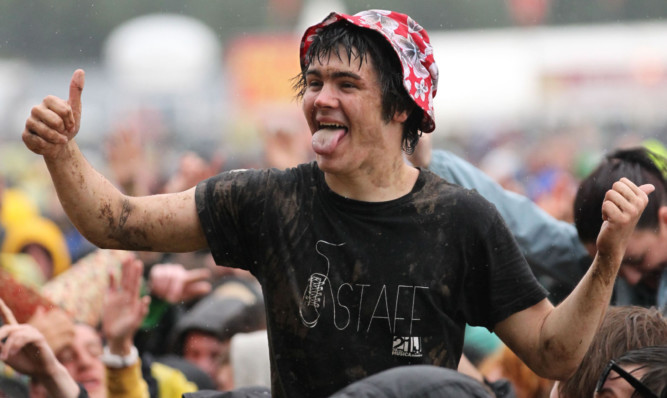 Time is running out for Scotland's biggest music festival, council chiefs have been warned.
Perthshire MSP Roseanna Cunningham says Perth and Kinross Council needs to hurry up and make a decision on T in the Park's move to Strathallan Castle.
She argued that organisers DF Concerts were left facing a tight timescale after the local authority demanded more information on traffic and wildlife, prompting a further 28-day public consultation.
The festival, which attracts 85,000 fans each year, is due to be held in mid-July.
Ms Cunningham said it brought £15.7 million to the Scottish economy each year, and added: "It is important to keep T in the Park here in Perth and Kinross, but also to ensure that the event is handled properly and that is why there is a planning process that needs to be gone through.
"The big issue in that regard however, is to do with timescale.
"As a Scottish minister I have to be circumspect about what I say in relation to live planning applications, but what I can say from a constituency point of view is that there are two key points:
"Firstly, we are dealing here with a known company with a track record and, secondly, whatever the decision is going to be, it needs to be taken sooner rather than later.
"So I sincerely hope that the council will do everything possible to expedite the decision and, if there is a problem with the existing schedule of planning meetings, give serious consideration to setting up a special meeting to ensure that this matter is effectively dealt with."
The comments have angered the Strathallan T Action Group which is battling to block the relocation.
A spokesman said DF Concerts had four years to prepare an exit from Balado but had only lodged its planning application several months before the event.
He said that it was Scottish ministers who demanded that the festival needed planning permission in the first place.
"Having taken that decision with all the procedural implications which that has for the planning process, it seems somewhat ironic to say the least that a Scottish minister is now criticising the time it is taking for DF Concerts to provide the information that the council has advised it.
"DF Concerts are the sole architects of the position in which they now find themselves," he said.
A spokeswoman for DF Concerts said it welcomed Ms Cunningham's comments.
Mid Scotland and Fife MSP Liz Smith said: "Councillors will make their decision at the appropriate time."