 Just 19% of voters in Perth during the SNP conference said they backed independence, according to Better Together.
The anti-independence group canvassed 2,000 people over the course of the SNP conference.
The group said the conference influenced their timing, as did the fact Perthshire is regarded as SNP heartland.
A spokesman admitted the poll wasn't scientific, but Better Together campaign director Blair McDougall said the result would be "deeply worrying" for people who are pro-independence.
Mr McDougall said that nothing would be taken for granted, owing to around a third of respondents saying they were still undecided.
People were contacted through door knocks and volunteers calling them using the so-called "Blether Together" tool.
The results ended with 19% in favour of Yes 48% No and 33% undecided.
A spokesman for Yes Scotland said: "Our research clearly shows that the more people learn about independence the more likely they are to vote Yes because they realise the advantages of Scotland's future being in Scotland's hands.
"With 11 months to go before the referendum, momentum is very much with Yes and we are confident that it will take us across the winning line next September."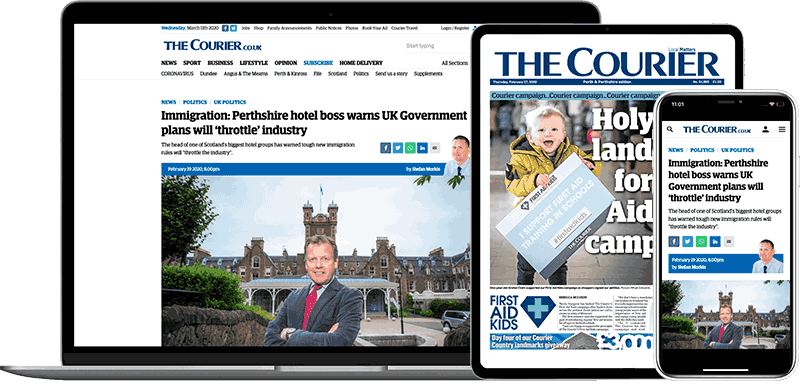 Help support quality local journalism … become a digital subscriber to The Courier
For as little as £5.99 a month you can access all of our content, including Premium articles.
Subscribe