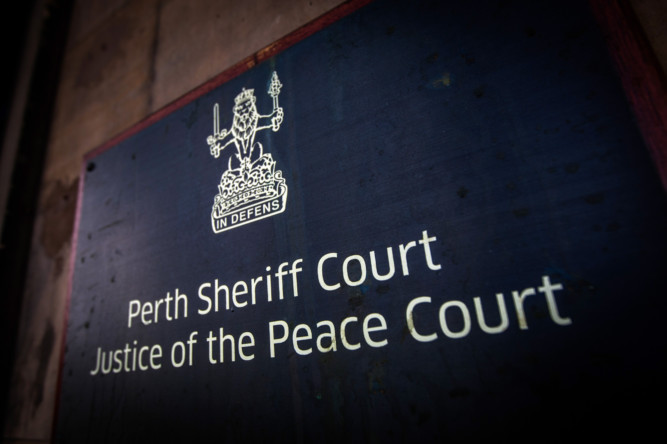 A former headmaster accused of fondling two teenage girls at a Perth boarding school has said he is the victim of a "fashion" for making historical sex abuse claims.
David Cowling said allegations that he molested the girls at Balnacraig School more than 40 years ago are a "complete fabrication".
At Perth Sheriff Court yesterday he dismissed a claim that he had sneaked into one girl's room and performed a solo sex act on two occasions.
"It's absolute nonsense," he said. "It certainly wasn't me."
Asked by his defence counsel, Lucy Keane QC, why the girl, who is now an adult, would have made such claims, he replied: "I don't know, unless it's because it's fashionable to claim historical sexual abuse. I'm not saying that all (cases) are (made up) but this one is totally false.
"I don't think I ever entered her room, let alone when she was in bed. I couldn't picture the inside of her room."
The 76-year-old did admit to having a sexual relationship with one of the girls, but insisted it did not start until after she had turned 16 and left the school.
He said: "I was no longer in authority over her and she wasn't in my care. I had feelings in my mind for her sexual feelings."
Asked if he had acted on his developing feelings for her, he replied: "Yes. I'm ashamed to say this but on her 16th birthday I took her away for a weekend in Carlisle."
He said that they had a relationship for several months and after it was discovered he was asked to resign by the school's board of governors.
He claimed the allegations were made as a result of "an acrimonious break up, a long-harboured grievance", adding: "I think this is the fashion these days, but there's no truth."
A plea of no case to answer in relation to an assault charge was accepted by the court.
It is further alleged that on two occasions in that decade he used lewd and libidinous practices towards the same girl by entering her bedroom, lying on her bed, placing a hand on her hip and then performing a solo sex act.
A third charge alleges that in the same decade he used lewd and libidinous practices toward a second girl, by embracing her and kissing her in an inappropriate manner before touching her inappropriately.
Cowling, of May Place, Perth, denies all charges.
The trial continues.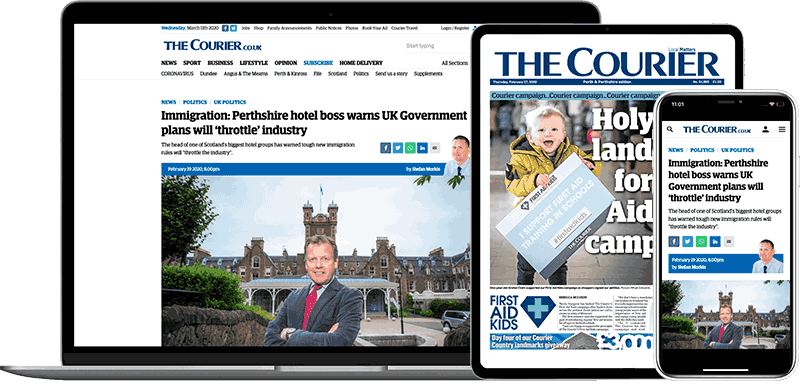 Help support quality local journalism … become a digital subscriber to The Courier
For as little as £5.99 a month you can access all of our content, including Premium articles.
Subscribe