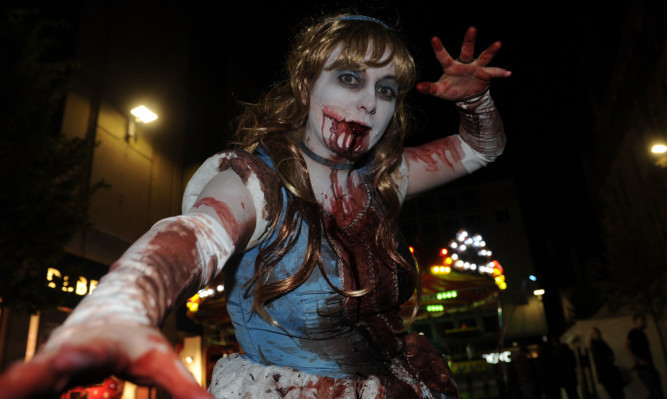 Friday became fright night in Perth as a horde of zombies terrorised the city centre.
Perth's largest Halloween party provided some gruesome thrills as the walking dead stalked the streets of the Fair City.
Friday night was the first in a free two-day horror extravaganza to celebrate Halloween, dubbed Horrorween.
The area around Perth City Hall was decorated with horror movie props reflecting the zombie apocalypse theme of the event.
The walking dead were loose in a city centre quarantine zone and visitors had to run through hordes of zombies who had infested a 666 Maze set up by The Castle Horror Team.
A Zombie Outbreak Response Team was on hand to scan visitors for the Z virus infection.
The evening also included fun rides, zelfie time to get a selfie with a member of the undead and zombie shooter game screens.
Attendees could also take part in the Zombie Run around Perth and enjoyed live music on the main stage with the Rocky Horror Tribute Show and ska band The Porkpie.
The carnival atmosphere will continue on Saturday evening with the Grand Halloween Parade.
The parade will begin from Thimble Row Car Park at 5pm and will continue all the way down to King Edward Street.
Following the parade, the main stage will go live with Halloween music and dance routines from the Perth Dance academies.
Visitors can also drop in for storytelling, circus skills, face-painting, funfair rides, Halloween magic, apple dookin' and treacle scone eating. There will also be fancy dress competitions and the witch's scream contest.
Perth and Kinross Council hoped to attract thousands of visitors to the Fair City over the two-day event.
Convener of Perth and Kinross Council's enterprise and infrastructure committee, councillor John Kellas, said: "This will help deliver a positive financial and community benefit to the local area.
"It is hoped Horrorween will help increase trade over the weekend and introduce new customers to our local businesses through exposure from the event."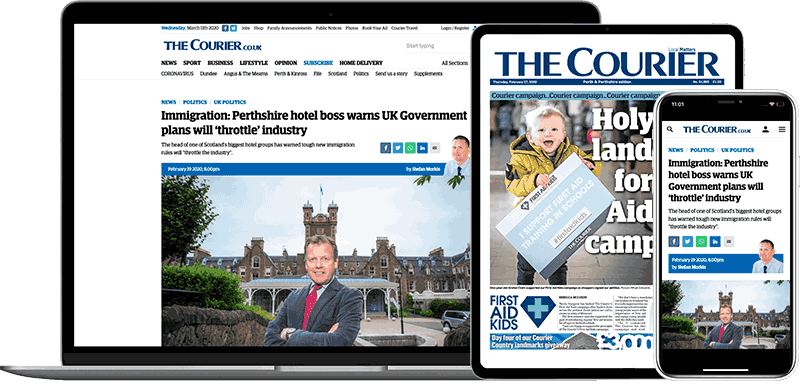 Help support quality local journalism … become a digital subscriber to The Courier
For as little as £5.99 a month you can access all of our content, including Premium articles.
Subscribe