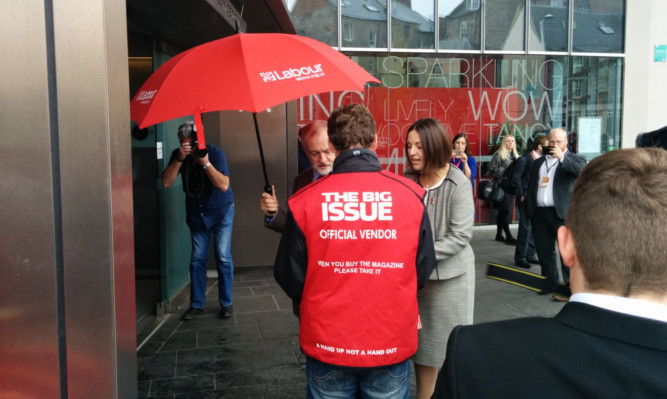 Jeremy Corbyn's "sunshine socialism" message does not appear to have filtered down to street level in Perth.
Arriving at conference with Kezia Dugdale on Friday, he stopped in front of the cameras and party faithful to buy a copy of the Big Issue from a vendor – who had no clue who he was.
Eddie Lyons, 30, who was selling the magazines outside Perth Concert Hall a few hours before Corbyn's arrival, said: "He bought one and she bought another. Why, who is he?"
Told his customer was the UK Labour leader, Mr Lyons said: "Ah I best call my mate." He added: "They (Corbyn and Dugdale) are the only two who have bought one."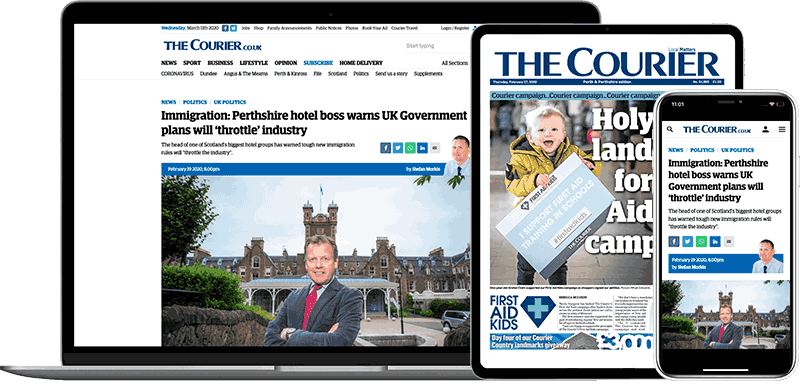 Help support quality local journalism … become a digital subscriber to The Courier
For as little as £5.99 a month you can access all of our content, including Premium articles.
Subscribe