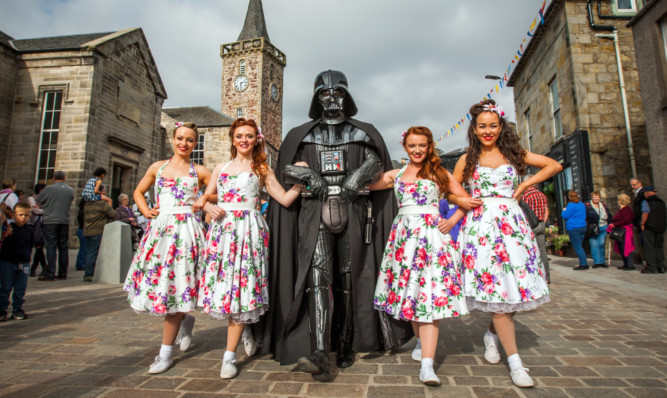 Kinross shop owners reclaimed the streets in spectacular style this weekend to celebrate the end of a controversial £1 million regeneration project.
A major upgrade of the High Street, carried out by Perth and Kinross Council, is aimed at breathing fresh life into the town centre and attracting more visitors and private investment.
But road closures and disruption took its toll on businesses, which saw customer numbers plummet throughout the work.
On Saturday the end of construction was marked with a massive street party organised by local businesses in conjunction with the Kinross-shire Local Events Organisation.
Thousands of people enjoyed a packed programme of live music, demonstrations, attractions and games.
The day was blessed with blue skies and sunshine as crowds lined the streets to watch Kinross Pipe Band march the length of High Street.
Headliners the Red Hot Chilli Pipers closed the show, before the street was officially reopened by provost Liz Grant.
Among the main stage performers was Iain Hunter, known to fans as the singing butcher. Iain's award-winning High Street store was one of the worst affected by the roadworks.
"Our takings dropped by about 30% for the duration of the work," he said. "But the street is looking fantastic, they've done a brilliant job.
"I really believe this will bring some long-term benefits to Kinross. The place looks spectacular now and it is a lot more attractive for visitors."
As he closed his set with his version of Barry White's My Everything, he told the crowd: "Thanks for supporting the shop and thanks for supporting the street."
The council provided £15,000 towards the cost of the street party. Also on the bill were baton twirlers the Lochleven Diamonds, DJ Ewan Cameron and a zumba show led by Pam Spowart.
Organisers also lined up a range of fun fair rides, drummers, buskers and street artists, as well as costumed characters from the Star Wars and Frozen films.
The fun continued into the night with jazz music performed at The Boathouse venue.
Construction crews who have spent the last 17 weeks working on High Street were given a special invitation to the weekend's event.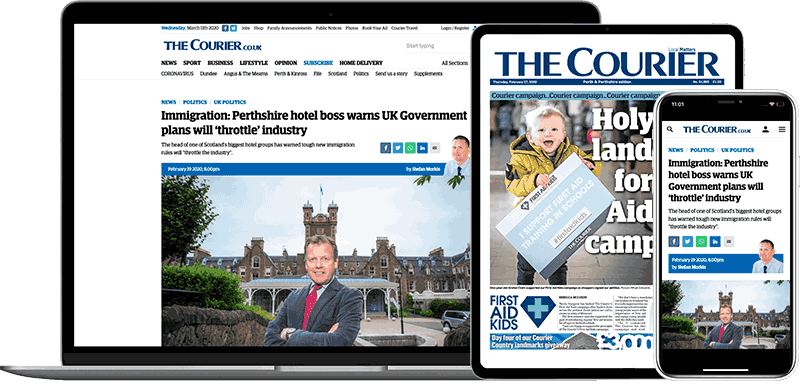 Help support quality local journalism … become a digital subscriber to The Courier
For as little as £5.99 a month you can access all of our content, including Premium articles.
Subscribe