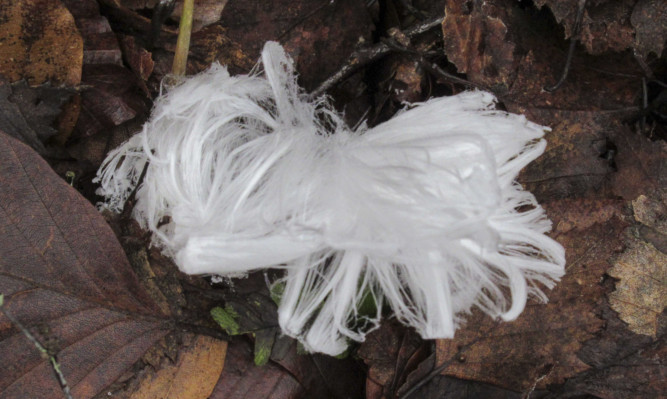 A weird winter phenomenum has been discovered in a Perthshire woods.
Hair ice an unusual type of frost which forms in wet conditions when temperatures are close to freezing was photographed on trees at the Birks of Aberfeldy.
The ice, which has a whispy, candy floss-style appearance, is caused by a fungus called exidiopsis effusa.
The fungus enables the ice to form into very thin hairs with a diameter of about 0.01mm,
The hair ice can keep its shape for several hours in low temperatures, but disappears instantly when touched.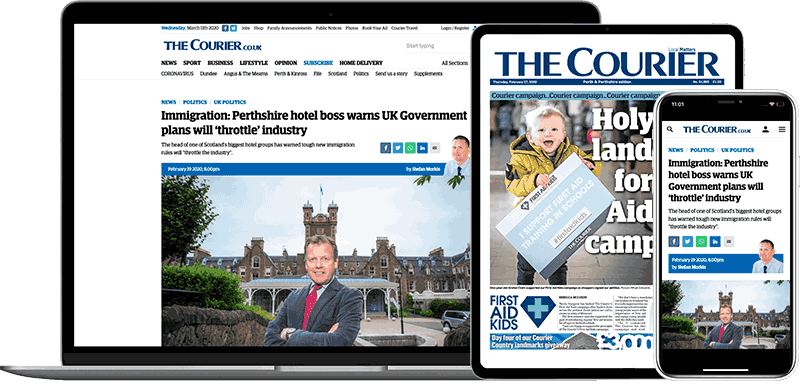 Help support quality local journalism … become a digital subscriber to The Courier
For as little as £5.99 a month you can access all of our content, including Premium articles.
Subscribe