 Aberfeldy councillor Mike Williamson says he will do all he can to ensure workers at the closure-threatened Fishers laundry in the town are supported.
The news was broken on Tuesday to the 43 staff that the Home Street premises is in jeopardy following a company-wide review, potentially breaking a century-old link with the town.
The company has now entered into a 30-day formal consultation with staff but there are opportunities for them to move to Perth or Glasgow.
"It is of course sad that a business which has been part of the community for over 100 years should announce a closure such as this," said Mr Williamson.
"There is never a good time to receive this sort of announcement, but the run up to Christmas is a particularly bad time for all especially the families who are affected.
"I have been in contact with the council to request that additional support is given to the town to support the community and it economy."
Pete Wishart, MP for Perth and North Perthshire, expressed his disappointment at the proposal.
"For many years, Fishers has been a major employer in Aberfeldy and the surrounding area and the loss of 43 jobs will have a big impact," he said.
"I understand that over half of the workforce have indicated a willingness to relocate to the company's operations in Perth and Glasgow but that means that approaching half have not and I sincerely hope that the company will continue to work to support them."
Mr Wishart said it appeared that the company may have made its mind up but he hoped Fishers could be persuaded to remain in Highland Perthshire.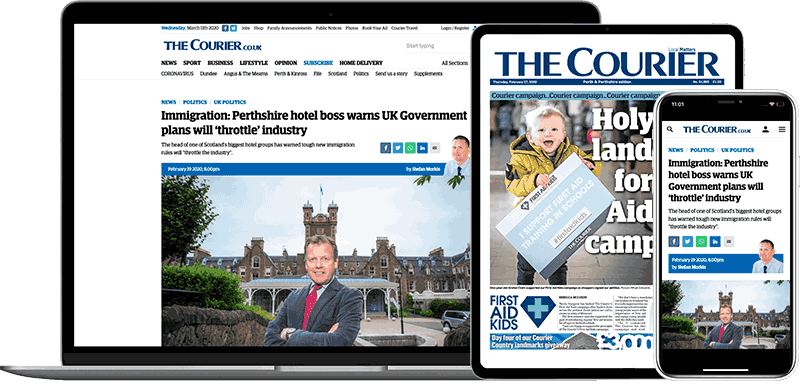 Help support quality local journalism … become a digital subscriber to The Courier
For as little as £5.99 a month you can access all of our content, including Premium articles.
Subscribe