 A chef accused of killing a jeweller and digging a burial plot for the body has been fully committed for trial after an hour-long court hearing.
Pizza chef Nikola Zhulev allegedly taped up his victim's ankles and stole his credit card to buy kebabs.
He was questioned at Perth Sheriff Court during a judicial examination into the circumstances of Alan Gardner's death.
Zhulev, 30, has been accused of murdering Mr Gardner in his own home by hitting him on the head with a metal pan before digging a hole to dispose of the body.
He made a second appearance in private at Perth on a petition alleging he murdered the freelance jeweller between April 19 and 23.
Zhulev, who has also worked as a takeaway delivery driver, is alleged to have attacked and killed Mr Gardner in his home at Croft Park in Balbeggie, Perthshire, and bound his ankles with tape and wrapped his body in a duvet.
The Bulgarian national is also alleged to have purchased a spade at Homebase in Perth between the same dates and dug a hole in a wooded area off an unclassified road at St Martins, Guildtown.
The petition alleges he did that with the intention of concealing Mr Gardner's body with the aim of avoiding detection in relation to the murder and that he attempted to defeat the ends of justice.
Zhulev, South Street, Perth, made no plea or declaration and made no motion for bail. He remained in custody.
He has also appeared on a further petition alleging he stole items from Mr Gardner's home and pawned them for cash, as well as using a credit card to buy takeaway food.
It is alleged that he used a true key to break in to Mr Gardner's home between April 20 and 24 and stole a car key, a quantity of jewellery, a credit card and a number of cameras.
He is alleged to have stolen Mr Gardner's Toyota Rav 4 on April 20 and, on the same date, tried to pawn items of stolen jewellery at the Money Shop, County Place, Perth, to obtain money by fraud.
Zhulev is alleged to have visited the Turkish Kebab and Pizza House on the city's South Street on April 21 and used Mr Gardner's credit card without authority to buy £17 of food.
The married father-of-one is alleged to have gone to Ramsdens on Perth High Street on April 21 and obtained £171.28 by fraud by pawning stolen jewellery. It is further alleged he visited the Marmaris kebab shop in Perth and used Mr Gardner's credit card again to obtain £13.40 of food from the premises.
Zhulev is also alleged to have been found in possession of heroin on Scott Street, Perth, between April 20 and 24.
Mr Gardner, 49, was found dead in his home in Croft Park on April 20 and the circumstances are still under investigation by police. He ran a jewellery business from his home.
He had moved to Perthshire around six years ago with his wife Jennifer and their daughter, but the couple split up in 2013.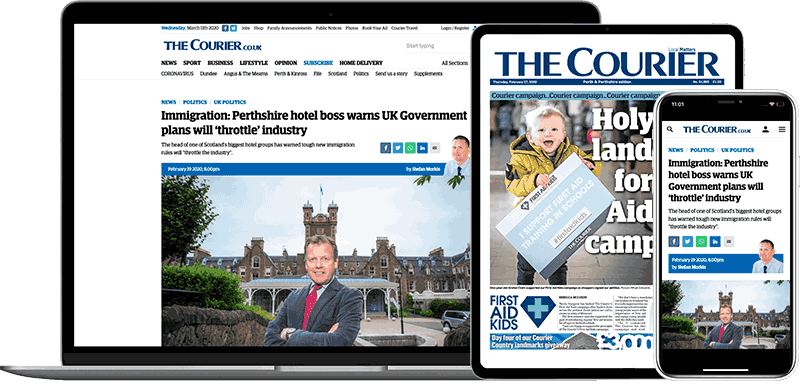 Help support quality local journalism … become a digital subscriber to The Courier
For as little as £5.99 a month you can access all of our content, including Premium articles.
Subscribe