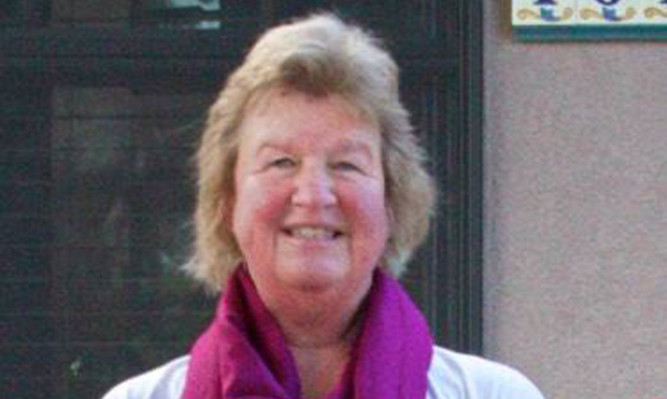 A Highland Perthshire community is to pull together to hunt for a missing American tourist.
Susan McLean left the Moness Resort in Aberfeldy almost three months ago and there have been no confirmed sightings since.
Her long-time friend Lorna VanderZanden flew to Scotland from the States more than two weeks ago in a bid to reignite the search.
Now she plans to coordinate locals, gamekeepers and hillwalkers in a hunt through forests south of Aberfeldy.
She said: "The plan is that I'll divide the area from Crieff road to the Birks of Aberfeldy, and from Aberfeldy to the north Loch Hoil Trail into forest sections, determined more or less by existing tree planting gaps or stone walls.
"We'll organise into groups based on how many people arrive Saturday, and I'll give a subsection map to each group."
Lorna believes her friend walked along the north part of the Loch Hoil trail circuit after turning down a lift from a motorist and being seen by two occupants in a second car, while a third driver is adamant he did not see Susan walking along the Crieff road that evening.
The timings leave Lorna in little doubt that this would put Susan at the trailhead, near the Gatehouse Nursery, shortly after 8pm.
She said: "It should have taken her 27-37 minutes to walk from Moness to Gatehouse, based on four test walks. So the Gatehouse sighting was likely later than the 8pm recollection of the driver, possibly about 8.10pm or 8.15pm
"Therefore, based on her absence from Crieff Road at 8.18pm, she must have left the road, voluntarily or not, after 8.10pm and before 8.18pm.
"So the working presumption is that she turned west on to Loch Hoil trail, looked at the map posted there and opted to walk westward, then to turn north on any of several paths between sections of forest or along old stone walls.
"The next assumption is that she went under the trees for shelter from the rain and wind. But from there maybe she snoozed, became hypothermic and passed on.
"Or maybe she became disoriented in a forest section. And of course, we can't rule out abduction on Crieff Road, but it seems less likely than her taking a walk."
Searchers are asked to meet at the north Loch Hoil trailhead, 200 yards south of Gatehouse Nursery, at 10am on Saturday.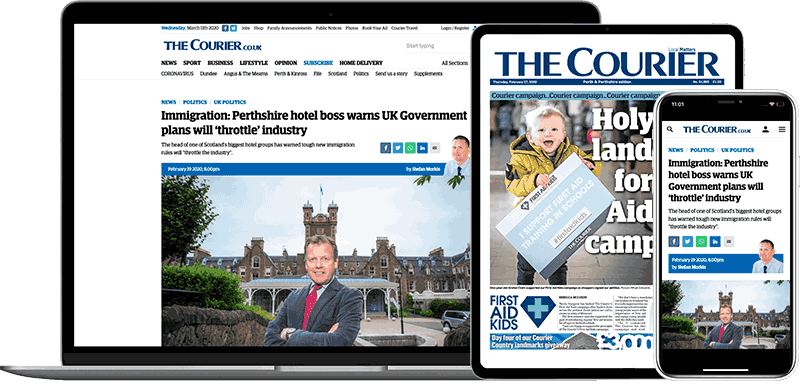 Help support quality local journalism … become a digital subscriber to The Courier
For as little as £5.99 a month you can access all of our content, including Premium articles.
Subscribe