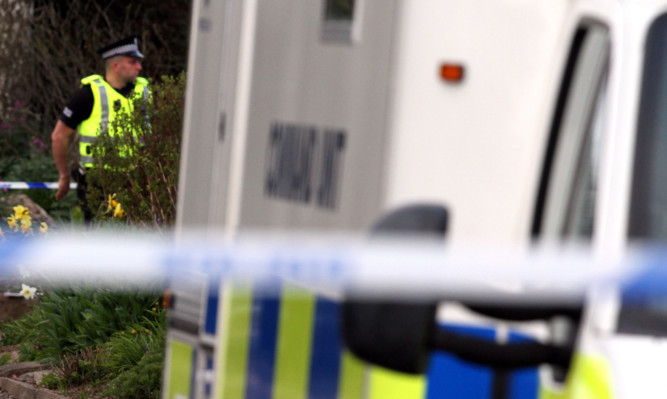 A pizza chef is facing allegations he murdered a Perthshire jeweller and dug a burial plot in woodland to hide his body.
Nikola Zhulev is accused of killing Alan Gardner at his home in Balbeggie by striking him on the head with a metal pan and asphyxiating him.
The 30-year-old is further alleged to have stolen Mr Gardner's car, some of his jewellery and a credit card, which he is said to have used to order takeaway food.
Mr Gardner, 49, was found dead at his Croft Park property in April, sparking a major police investigation.
Zhulev appeared at the High Court in Glasgow on Friday and denied all 11 charges against him.
Lord Burns heard that the Crown had compiled a disc of CCTV footage which would be used at Zhulev's trial next year.
Prosecutors are also pursuing mobile phone firms to obtain details of calls made around the time of Mr Gardner's death.
Bulgarian national Zhulev will stand trial at Livingston High Court in March.
One important Crown witness could be flown in from Dubai to give evidence, the court heard.
Zhulev, described on court papers as a prisoner in HMP Perth, denies assaulting Mr Gardner at his home between April 18 and 23, this year.
It is alleged he struck the freelance jeweller with a pan, bound his feet together with tape and asphyxiated him.
Zhulev, who also worked as a takeaway delivery driver, is also accused of concealing Mr Gardner's body inside a duvet cover and digging a hole in woods at St Martins, Guildton, where he intended to dispose of Mr Gardner's remains.
It is alleged he hid keys to Mr Gardner's car inside a jar of coffee in a further attempt to defeat the ends of justice.
Zhulev also denies he committed fraud by selling some of his alleged victim's jewellery at a Ramsdens store in Perth for just over £171.
It is alleged he used Mr Gardner's credit card to order more than £30 of takeaway food from two Perth restaurants.
Zhulev faces further allegations that, between April 22 and 23, he was involved in the supply of heroin to another man.
Mr Gardner had moved to Balbeggie with his wife Jennifer and his daughter about six years ago. The couple split up in 2013 and Mr Gardner continued living at the property on his own.
Although he kept himself to himself, neighbours said he was an active member of the community who was involved in the village's playing fields association and other groups.
He spent most of his time locked away in a workshop in the grounds of his home, mending customers' jewellery, but was often seen waking his dog around the village.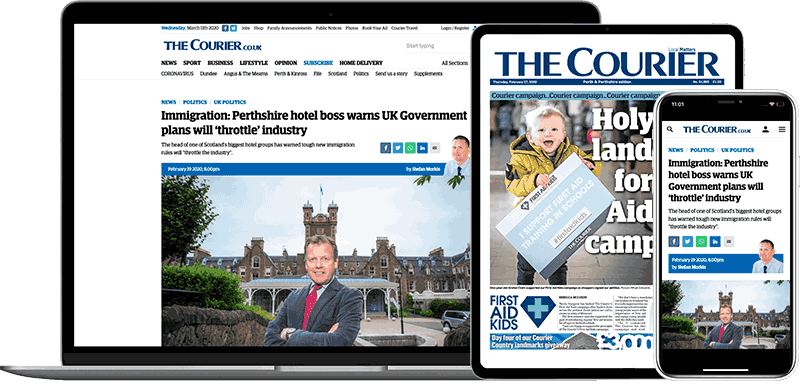 Help support quality local journalism … become a digital subscriber to The Courier
For as little as £5.99 a month you can access all of our content, including Premium articles.
Subscribe