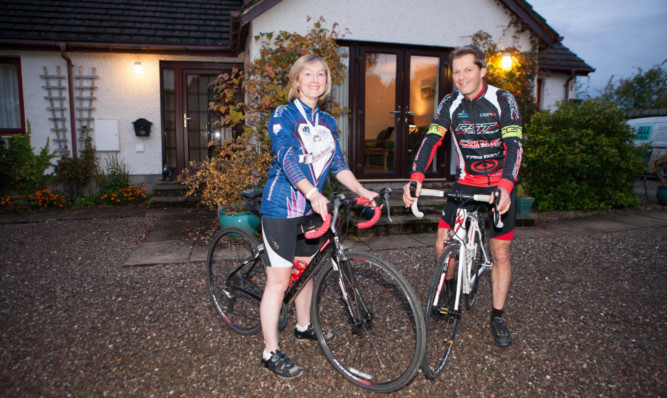 One of a trio of men who crashed the Cycletta Scotland has revealed it's the second time he's slipped into the women-only event.
Back in July, Dennis Underwood pedalled unnoticed past organisers at Scone Palace to cycle the 100km route.
While barred from being an official participant due to his gender, the 56-year-old acted as a support rider for his fiance, Irene Rutherford, in both the 2014 and 2015 events.
Along with his son Daniel and neighbour Colin Campbell, who were both taking part for the first time, Dennis was outed when organisers were sent a photograph of them at the start line.
The electrician, who lives in Caputh, said: "Although Irene is a keen leisure cyclist, she is not competent when it comes to bike and puncture repairs so she asked if I would go along and shadow her as chief repairman, photographer and general carry-everything dogsbody.
"I went along with her in this role last year, and was joined this year by my 26-year-old son Daniel, who was visiting us during a university break, and my neighbour Colin, who is an extremely fit and active 74-year-old keen cyclist.
"We didn't get any complaints most of the ladies were taking the mick and making remarks about our hairy legs."
Dennis added that like many participants, his life had been affected by cancer.
"Irene has friends who are in remission and also who have sadly passed away," he said.
"I have a member of my family who has recently been given the all-clear, whilst another friend has only recently been diagnosed with cancer, so this is why we became involved in these events."
A spokeswoman for Cycletta said Dennis should make more of an effort to fit in with the women by streamlining his appearance.
She said: "It's a very chivalrous gesture, offering his partner technical back-up, although we do have plenty of mechanics on the route who are well placed to support all our participants.
"Not wanting to put a spoke in his plans to participate in future events, perhaps he can lend us those keen cyclist legs for a charity waxing in aid of Macmillan before he sets off on his journey next time?"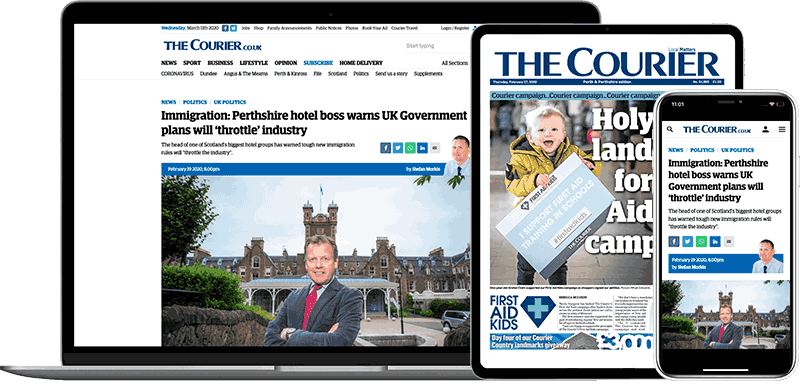 Help support quality local journalism … become a digital subscriber to The Courier
For as little as £5.99 a month you can access all of our content, including Premium articles.
Subscribe