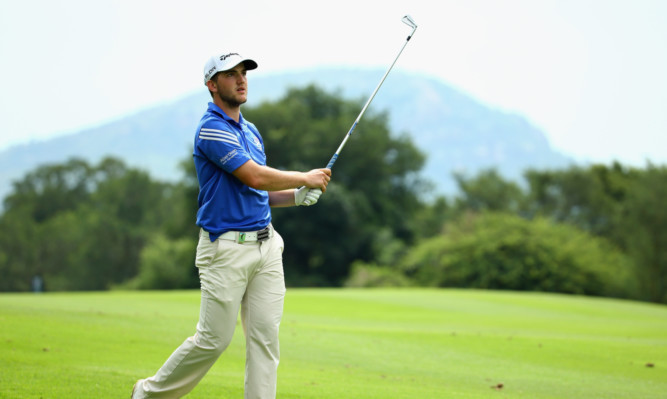 Young golfing star Bradley Neil has been crowned Perth and Kinross Sports Person of the Year.
The 19-year-old from Blairgowrie beat strong competition to strike gold at the annual prizegiving in Dewars Centre, Perth.
Also nominated for the top award were athletes Eilidh Child and Laura Muir, table tennis stars Gillian Edwards and Gavin Rumgay, swimmers Camila Hattersley and Stephen Milne, badminton player Patrick McHugh, and curler Eve Muirhead.
St Johnstone FC also received a special achievement award to mark the club's Scottish Cup win, and six up-and-coming young sports stars received a Saltire Award for giving up between 200 and 500 hours of their time to volunteer in local sports activities.
Provost Liz Grant said: "These awards celebrate the superb local talent that exists across a wide range of sports in our area."
Citing the Ryder Cup at Gleneagles and its junior counterpart at Blairgowrie, as well as the Glasgow Commonwealth Games, she added: "It's clear that there have been many tremendous sporting achievements in Perth and Kinross in this past year."
Bradley was honoured for winning the Amateur Championship in Northern Ireland, defeating Zander Lombard in the final.