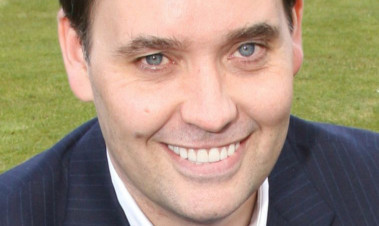 An oil tycoon named on Scotland's Rich List has been evicted from his million-pound mansion by a sheriff.
Former Dundee FC director Calum Melville has been ordered to remove himself and his belongings from the home in the shadow of Gleneagles.
The businessman was given 14 days to pack up and leave after a decree for removal was granted against him at Perth Sheriff Court.
The Clydesdale Bank went to court to try to remove Mr Melville from Glenuyll on Caledonian Crescent over unpaid debts relating to the property.
It raised the action against Mr Melville described as "present whereabouts unknown" and his brother Stuart Melville, from Aberdeen, under bankruptcy legislation.
Sheriff officers have been granted authority to remove Calum Melville, any sub-tenants, dependants, and anyone else from Glenuyll, which sits adjacent to the Ryder Cup golf venue.
They were also given authority to remove "any effects, possessions or belongings" and demand that Mr Melville be gone within 14 days of the decree being served last month.
It is understood the Melvilles bought the property from Gleneagles Hotel around five years ago.
The house was placed on the market for offers over £975,000 in 2013.
A spokesman for Clydesdale Bank said it could not comment on individual cases.
Calum Melville said: "I have no comment to make to you guys. What did I just say to you?"
Mr Melville and his brother were estimated to have been worth £100m at their peak.
He took over the family business GTC Group at just 21. By the time he sold his firm to Grimsby-based Cosalt in 2007, he and his brother Stuart were estimated to have amassed a £100m fortune.
In 2009 he became a director of Dundee FC and was named Grampian Industrialist of the Year on February 26 2010.
However, by September 2010 he was suspended by Cosalt as the firm mounted an investigation into "business practices" at the Aberdeen arm.
Weeks later he quit the board of Dundee FC on the morning he was due to give evidence at an employment tribunal raised by former manager Jocky Scott.
Calum Melville has been investigated by police over more than £1.1m which was withdrawn from an account he held with his family.
A Police Scotland spokesman said: "No charges were brought as a result of this investigation."
Mr Melville, who has been a director of more than a dozen companies over the years, is currently listed as the director of Oilfield Integrity Management Ltd.