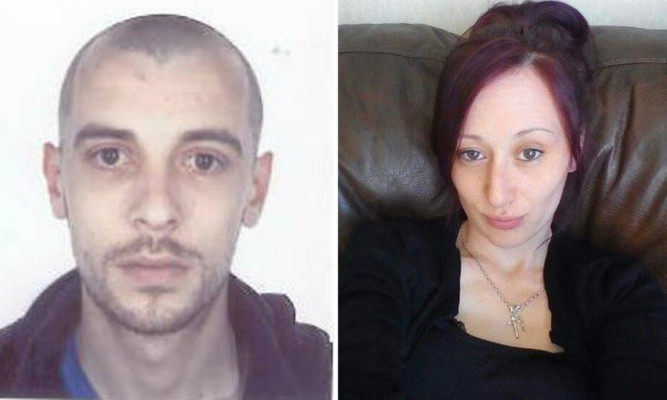 A major investigation has been launched after a young couple reported missing in Perthshire were found in their crashed car almost three days after police first received a call about a stricken vehicle.
After being notified that a Renault Clio had left the M9 southbound at around 9.50am on Wednesday morning, officers found John Yuill, 28, dead behind the wheel and his 25-year-old girlfriend Lamara Bell in a critical condition.
The couple had been holidaying in the area and had been the subject of a nationwide appeal since last being seen on the south shore of Loch Earn in the early hours of Sunday morning.
However, it emerged that Police Scotland had been informed that a car had left the road late on Sunday morning but that officers had inexplicably failed to follow up the report.
Assistant Chief Constable Kate Thomson confirmed that Police Scotland were called to the M9 southbound at around 9.50am after a report of a one car accident involving a Renault Clio.
"Officers attended and the male driver of the car was sadly pronounced dead at the scene," she explained.
"The female passenger was conveyed to the Southern General, Glasgow, where she is in a critical condition.
"We believe that this is connected to the ongoing missing persons search for John Yuill (28) and Lamara Bell (25).
"As part of our investigation into this incident, it has come to light that a call was made to police late on Sunday morning regarding a car which was reported as being off the road.
"For reasons currently being investigated, that report was not followed up at the time. Following a call this morning, officers attended the scene.
"Officers have notified the families of this update. Our thoughts are with both families at this difficult time.
"A full investigation is currently underway to establish the full circumstances of the incident."