 A Perth teenager has been hospitalised after taking a legal high.
The boy is believed to have taken the substance with another teen, resulting in him being treated by medics.
It is understood that one of the pair is just 13 years old, while the other is 15.
The news has led to renewed calls for a crackdown on those selling the psychoactive substances, including two retailers in Perth.
Perth city centre councillor Peter Barrett issued a fresh call for the closure of legal high shops in his ward.
He said: "This is really alarming. A young boy ended up in hospital last Thursday as a consequence of taking new psychoactive substances."
He added that the safety of the city's youngsters is being put at risk because legal high shops continue to operate in Perth.
Mr Barrett has been pressing Police Scotland to intervene to persuade the owners of the premises to terminate the lease to the so-called 'head shops'.
"Despite an approach by the police, the owners of the shop have not been convinced that they should shut the operation down," he said.
"This has to change. I hope the latest revelation concerning the harm now being caused to vulnerable young people will make them change their minds.
"It is no longer good enough for them to suggest that the current occupants could simply move on elsewhere in the city centre.
"I doubt that any other landlord would have them."
A Police Scotland spokeswoman said the issues surrounding legal highs were taken very seriously by officers.
She said: "New psychoactive substances, otherwise known as legal highs, are a growing concern for both local communities and Police Scotland, and we take this matter extremely seriously.
"We are currently investigating potential criminality and officers will continue to focus on these shops and work with elected members and partners to disrupt their activities, utilising all legal means available.
"Shops selling these substances show a careless disregard for their customers' welfare and the wider interests of the community. Our message is simple; keep safe by avoiding these products."
The owner of This N That declined to comment, while representatives of the Bong Co could not be contacted.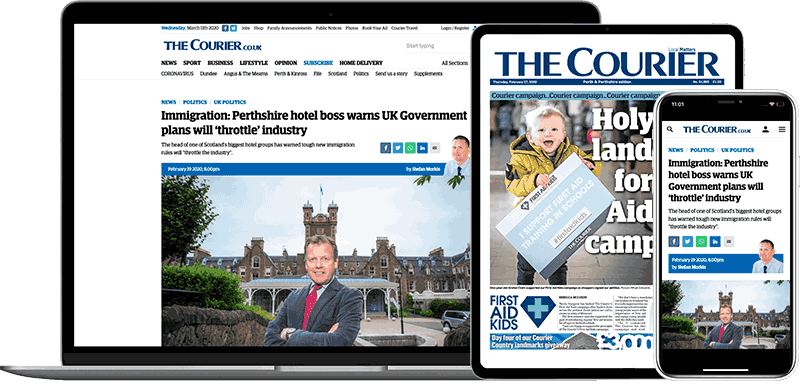 Help support quality local journalism … become a digital subscriber to The Courier
For as little as £5.99 a month you can access all of our content, including Premium articles.
Subscribe