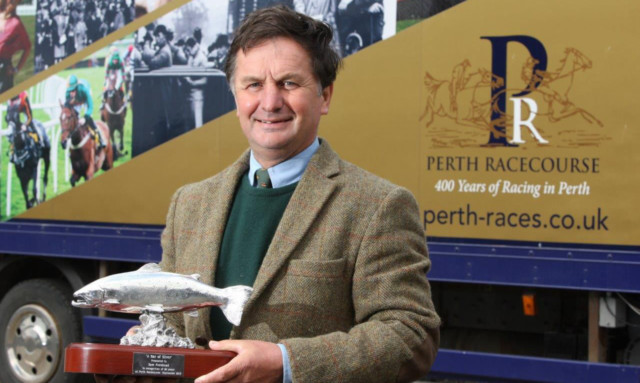 One of the best known sporting figures in Perthshire announced his retirement after spending nearly 40 years involved in horse racing.
Sam Morshead, 60, said it had been a "huge decision" to leave his post of general manager of Perth Racecourse, but revealed it had been "forced" on him due to ill health.
The Irishman is currently undergoing treatment for prostate cancer but stressed he will 'step down' at the venue on December 31, when he will officially retire.
Mr Morshead began his time at Perth Racecourse back in 1988 following a successful career as a jockey racing at a host of events, including the Grand National and Cheltenham and Aintree festivals.
He had more than 400 winners under his belt before he stopped racing due to a bad fall and after a short spell at Ayr as clerk of the course, he joined Perth Racecourse.
Known as a jovial character, Mr Morshead famously carried out a cartwheel in the winners' enclosure after the success of his first Perth Festival in 1989.
"It has been a very rewarding journey and I have enjoyed every minute of it," he said. "I have had the most fabulous time. I have worked with an awesome chairman and the most wonderful team I love them all to bits.
"When I took Perth on I did not think that I would be able to do it but I found that I was blessed with the ability to get others to do things for me I could 'talk the talk'. To me it has been like selling ice cream to children. You have to make it look nice and taste good and they will always come back for more, telling all their friends about it on the way.
"And that's hugely important because people having fun are the life blood of the place."
His commitment to racing saw him pick up Pride of Racing's Outstanding Contribution to Racing Award in 2013.
Mr Morshead described how around £6m has been invested in Perth Racecourse, including a hotel/hostel, which should be completed by spring next year.
"When I took it on, Perth would have had the smallest average crowd of the five Scottish racecourses and it now regularly has the highest annual average attendance," he said.
"This has been a huge decision but one that has been forced on me due to ill health. I couldn't give the job 100% but I've received great support from people recently.
"I still want to do my Tay Challenge Surf and Swim for Prostate Cancer and, with some improvement in my condition expected, I am determined to do that later this year. It was postponed due to the ill health of my wife, Sue, which unfortunately proved to be terminal."
Mr Morshead will be succeeded by Hazel Peplinksi, racing manager at Hamilton and previously clerk of the course at Kelso.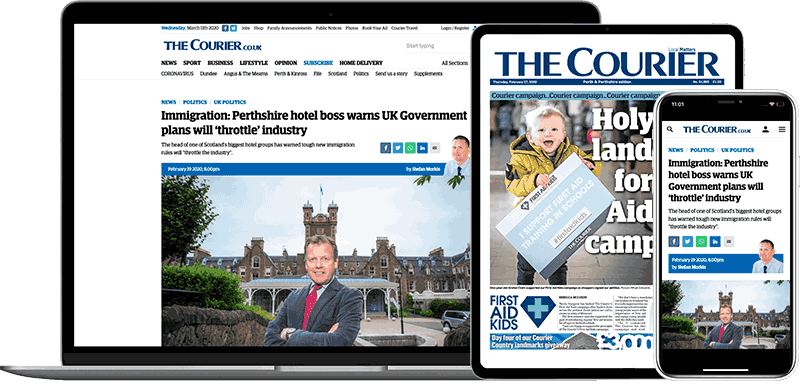 Help support quality local journalism … become a digital subscriber to The Courier
For as little as £5.99 a month you can access all of our content, including Premium articles.
Subscribe