 A Tayside doctor is to face a medical watchdog over allegations he had a sexual relationship with a "vulnerable" patient.
Christopher Holden, whose practice is listed as Perthshire, will go before the General Medical Council this week.
It is alleged that between September and November 2011, Dr Holden engaged in "an emotional and sexual relationship" with the patient, despite knowing they were considered "vulnerable".
He is also accused of sending frequent text messages to two female colleagues between March 2011 and the summer of the following year. The messages are said to have included personal comments and compliments. Additionally, he is alleged to have made sexual comments towards one of the women.
His actions in the first two charges are alleged to have been sexually motivated.
A third charge alleges that in relation to the treatment of five patients between March and September 2012, Dr Holden failed to provide good clinical care.
The General Medical Council has the power to impose a number of sanctions, including striking doctors from the register.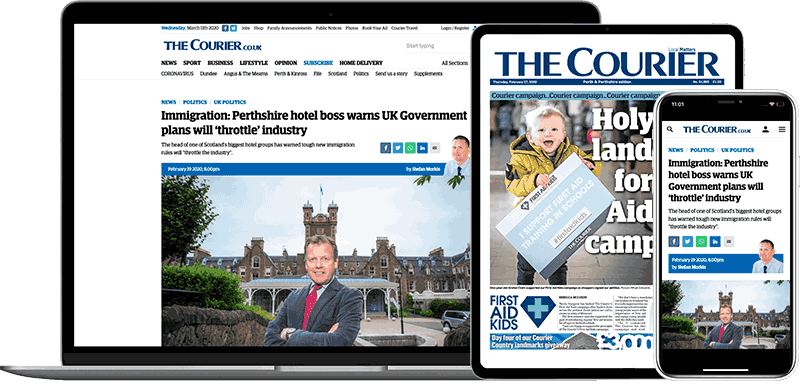 Help support quality local journalism … become a digital subscriber to The Courier
For as little as £5.99 a month you can access all of our content, including Premium articles.
Subscribe