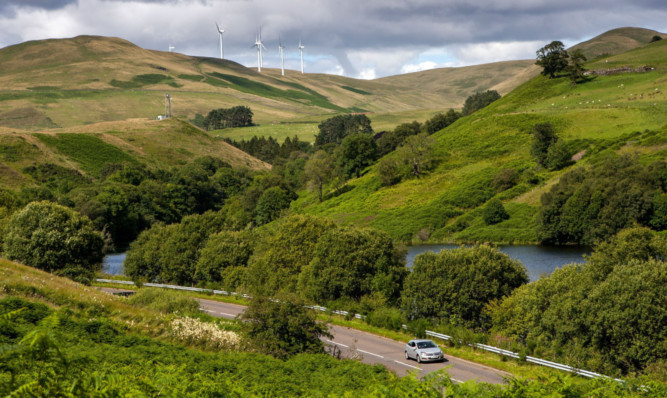 A quarry operator has been urged to abandon any plans for a Perthshire beauty spot, after its latest bid was rejected by Scottish ministers.
Construction firm Cemex UK originally won planning permission for its site at Glen Devon in the Ochil Hills in 1964. The company had hoped to renew consent, which expired four years ago, extending the lifespan of the operation to 2035.
Last year the bid was thrown out by councillors after widespread opposition from locals and community groups.
Last week The Courier revealed that an appeal by Cemex to the Scottish Government had also failed. Now, the firm has been urged to quit the site after five decades.
Malcolm Best from the Friends of the Ochils group, which opposed the plan, said: "This has been a long battle. It is more than five years since Cemex suggested they were going to seek an extension to their licence.
"The local community, Friends of the Ochils, Clackmannanshire Council, all the community councils in the area and others had vigorously objected to the quarry.
"The moral of this story is that even when confronted by a massive, multinational corporation, its army of highly-paid advisers and local authority planners all of whom are arguing that permission must be granted do not give in, it is possible to win."
Mr Best said that Cemex now had the chance to prove its commitment to the local environment. He said that the Glenquey site had significant educational and tourism value and has been zoned as a landscaped area in the council's development plan.
"For all these reasons and many more, the area must be preserved," he said. "We would encourage Cemex to forget any plans to appeal to the Court of Session, or for the submission of a fresh planning application, and to now focus solely on finding ways in which the Moss can be protected and preserved for future generations for example, through community ownership or ownership by Woodland Trust Scotland."
A spokeswoman said Cemex is considering the appeal decision but declined to comment further.