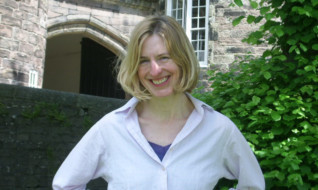 Turbulent scenes on the streets of Perth a century ago are brought to life in a new novel about the struggle for women's votes.
A Petrol Scented Spring draws on extensive factual research to portray the passion and violence on both sides of the conflict, and the lifelong consequences for three people.
Perth writer Ajay Close spent five years digging through libraries, archives and online sources, and tracking down living relatives of key figures, before writing the book.
In the summer of 1914 Perth Prison held Scotland's most militant suffragettes, women determined to fight for their rights with any weapon to hand fire, bombs, even their own bodies but they met their match in prison doctor Hugh Ferguson Watson.
Arabella Scott set fire to a racecourse stand in Kelso, Frances Gordon to a mansion in Rutherglen, Maude Edwards stuck a hatchet in the King's portrait in Edinburgh, while Fanny Parker tried to blow up Rabbie Burns' cottage in Alloway. All four were jailed, went on hunger and thirst strike, and were force fed by stomach tube.
Perth had been hostile to the suffragettes since they burned down the cricket pavilion on the North Inch in 1913 but, as details of the brutal treatment meted out to the hunger strikers emerged, the tide of feeling turned.
Ajay first explored this stormy summer in the play Cat and Mouse. She has now expanded the story to follow the doctor's life after the suffragettes were released, and the impact of these events on the woman he married in 1916, Donella Ferguson Watson.
"It's the sort of ready-made story a novelist stumbles on once in a lifetime," she said. "The facts are incredibly dramatic. Not just the suffragettes' experiences, but the lives of Donella, her family and friends.
"I started researching when I was writer in residence at the Soutar House, then I spoke to some living relatives, and the more I uncovered, the more extraordinary it all became. For example, Donella's sister, Hilda, was a friend of the Soviet spies Guy Burgess and Donald Maclean, and was suspected of helping them flee to the USSR. She was under surveillance by MI6 for the rest of her life you couldn't make it up."
At the heart of the book is a triangular love story. Donella realises she has married a man haunted by the past. They share no real intimacy. He seems to be obsessed with Arabella Scott, the suffragette he kept in solitary confinement, but Donella does not know what really happened between them.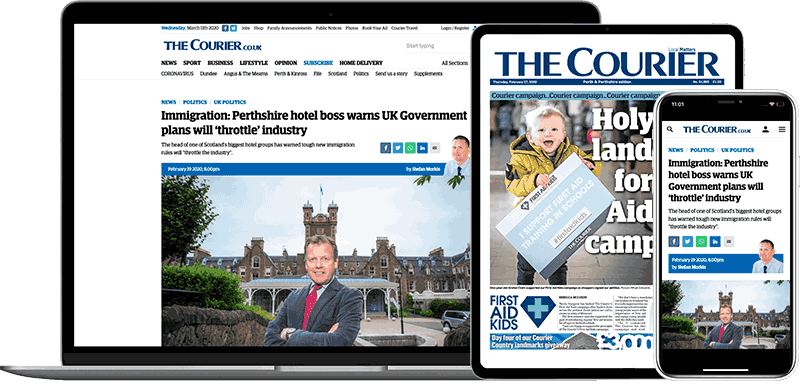 Help support quality local journalism … become a digital subscriber to The Courier
For as little as £5.99 a month you can access all of our content, including Premium articles.
Subscribe