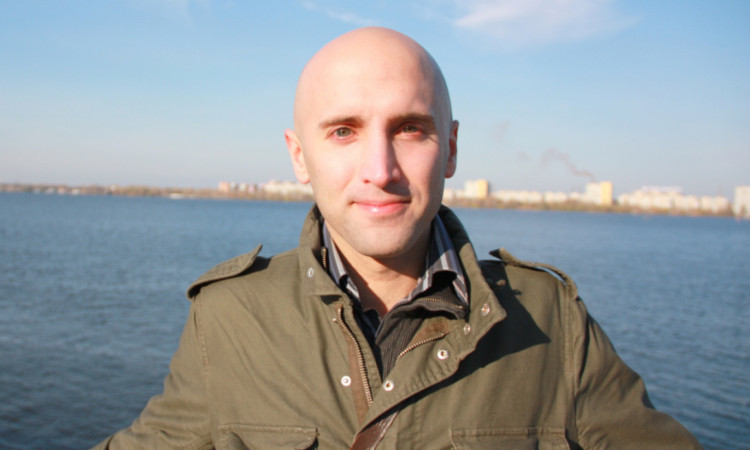 A British journalist detained by Ukrainian soldiers has said he is "free and fine" after being released.
Graham Phillips, 35, tweeted to his nearly 11,000 followers that he had been released from custody, and revealed he was not facing any criminal charges or deportation threat following his arrest.
Mr Phillips- who went to Perth High School and Dundee University -was arrested at a checkpoint near the flashpoint city of Mariupol and was transferred to Zaporozhye where he spent the night in detention,according to Russia Today (RT), one of the media outlets he works for.
In a string of Tweets to this followers, he said: "I've just recently been released after being detained by Ukrainian authorities at #Mariupol yesterday. Was then transferred to Zaporozhye where I stayed the night, under armed guard. Removed by armed guard today, questioned thoroughly on my work for @RT_com"
He added: "All my work in order, no charges, no deportation, no one laid a hand on me in anger, Ukrainian authorities treated me fairly. All ok."
He thanked the public for their message of support, adding "I'm free and fine".
The journalist denied claims he was armed when he was arrested, tweeting: "As for comments I was 'holding a firearm'. Was holding my Canon camera, filming, just like I always do. Tomorrow will see if files still there."
Mr Phillips describes himself as a freelance journalist who blogs about Ukraine. Tweets he posted included claims that he had secretly filmed at the city morgue in Mariupol where a senior doctor stated that 11 dead from bloody clashes on May 9 were being held.
Mr Phillips is believed to have been taken to Kiev overnight and handed over for interrogation. He was detained yesterday at a checkpoint and initially managed to make contact with colleagues.
In a statement, RT said: "In the conversation, Phillips said that he is 'being treated ok… they've done checks on my documentation, they found my reports and clips I've done and they're now looking through them asking me my position on things, asking if I'm spy, and asking me quite thorough questions, they have checked all my documentation and photos, my laptop and the car…' before being told by the guardsmen to end the call."
It added: "Phillips has been covering the events in Ukraine for several months. On May 19 a call to immediately detain and deport Phillips was published on the Facebook page of Euromaidan Kharkov, a Ukrainian activist group.
"In early May activist @AndrijUKR announced a bounty of 10,000 US dollars on Phillips' head."
A Foreign Office spokeswoman said: "We are aware of the detention of a British national. We are in contact with the Ukrainian authorities and stand ready to provide consular assistance."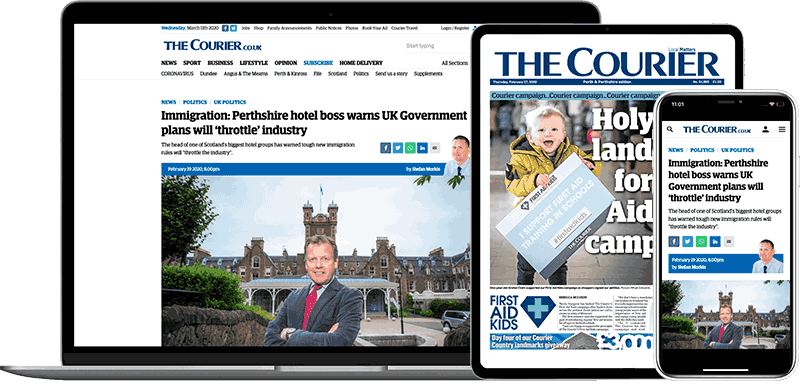 Help support quality local journalism … become a digital subscriber to The Courier
For as little as £5.99 a month you can access all of our content, including Premium articles.
Subscribe