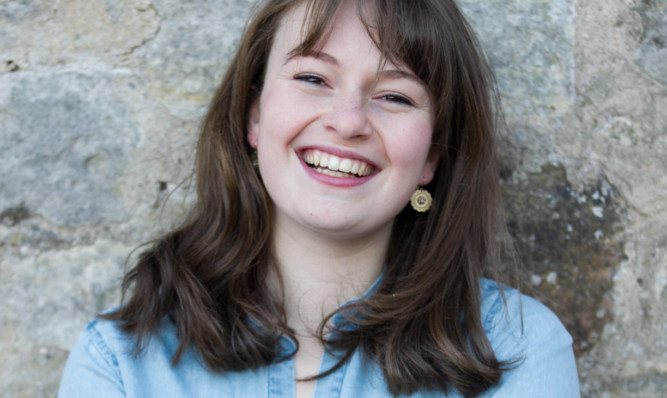 Bake Off star Flora Shedden has shared her favourite family recipe.
The 19-year-old said her granny's recipe for Scotch pancakes is the one she would choose to pass on to future generations.
Flora, who is taking a year off from St Andrews University to write a cookbook, said: "The recipe I use the most is one for Scotch pancakes. When I was wee, my mum and I would make them almost every Sunday and I have continued to do this with my youngest sister, Willow.
"I believe it was originally made by my granny and we still have a copy of the now very tatty book she got it from. It really is so simple and perfect for an easy weekend breakfast."
Flora, from Dunkeld, made the revelation as part of Macmillan Cancer Support's campaign to get people to contribute a recipe they would like to hand down to others.
The charity has a legacy stand at the BBC Good Food Show Scotland in Glasgow's SECC, which runs from today until Sunday. In addition to its recipe campaign, it is urging people to think about leaving a gift in their will to Macmillan.
Visitors to the Macmillan stand could also win a one-day course at Rick Stein's Cookery School by entering a free prize draw.Flora's granny's pancake recipe225g self-raising flour 40g caster sugar 1 tbsp golden syrup 150ml milk 1 large egg
Beat the ingredients together until smooth, adding the milk gradually. The mix should be able to coat the back of a spoon but not be too thick. Melt a little butter in a frying pan on a medium heat. Dollop 1 tbsp of the batter into the pan and cook for two minutes.
Once the tops are bubbly, flip and cook for two more minutes. Enjoy with whatever topping you like. You can flavour the batter with a teaspoon of spice, like cinnamon, 100g blueberries or raspberries or the zest of one lemon and 25g of poppy seeds.