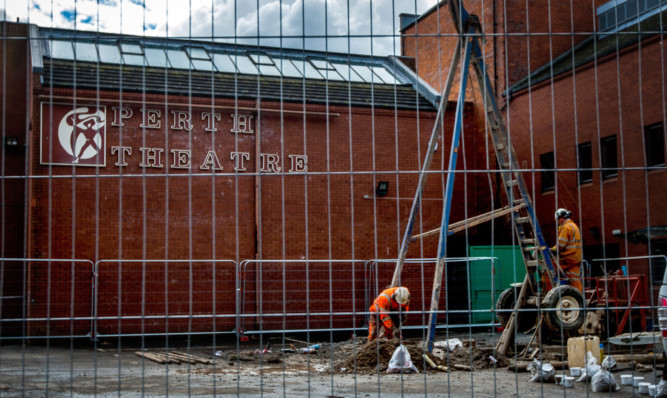 Local contractors and suppliers are being urged to make sure they benefit during the construction phase of Perth Theatre.
The £16.6 million project is already under way, but £10m of sub-contracting work is up for grabs.
Local firms and businesses have been invited to register their interest as Robertson Tayside makes the final preparations for the redevelopment of the site.
The contractor will hold an open "meet the buyer" event in Perth Concert Hall's Norie-Miller Studio on Monday September 21 outlining the opportunities for local firms created by the overhaul.
With more than half the project cost to be outsourced, the regional managing director of Robertson Tayside, Kevin Dickson, believes the project is a major opportunity for the local economy.
"The redevelopment of Perth Theatre is an exciting and ambitious project that will restore one of the most historic buildings in the city and transform it into a modern and dynamic building fit for the 21st Century," he said. "This building belongs to the people of Perth and it is important local contractors play a big part in its redevelopment.
"With approximately £10m of work available, this is a terrific opportunity for the local economy and we'd encourage anyone who thinks they can contribute to the project to come along and see what we're looking for."
Robertson was appointed to carry out the refurbishment by East Central hubCo, a joint partnership between public and private sector organisations.
Gary Bushnell, hubCo chief executive, described the project as a "landmark project" not only for Robertson Tayside but the city of Perth.
"We have built into this operation a significant level of local involvement so we'd urge local businesses to make the most out of this unique opportunity," he said.
Immediately after the event, members of the public are invited to attend one of two free open sessions at the same venue, where they can see first-hand plans for the Transform Perth Theatre project.
The two free hour-long sessions will be at 6pm and 7pm, giving members of the public the opportunity to comment on the project which will see the restoration of the B-listed Edwardian theatre auditorium to its former glory, adding a new 200-capacity studio theatre.
The newly transformed venue, which is due to be completed by 2017, will retain the High Street entrance but have a new frontage on Mill Street to improve access.
Horsecross Arts has been pledged £15.1m and is in the process of raising the remaining £1.5m.
For more information on the events or to book a spot at the evening consultation, contact Horsecross Arts on 01738 621031 or visit www.horsecross.co.uk.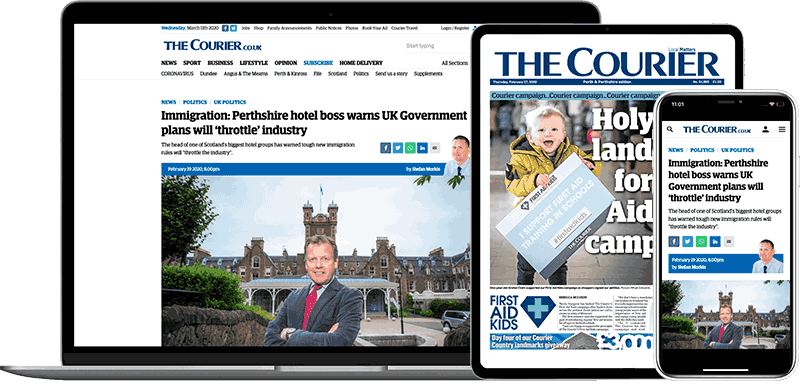 Help support quality local journalism … become a digital subscriber to The Courier
For as little as £5.99 a month you can access all of our content, including Premium articles.
Subscribe