 A Pitlochry man has been jailed for six months after a Perth sheriff became concerned about his escalating string of assaults.
Aaron Foy, Castle Dubh Loan, admitted carrying out an attack on August 23 at McKays Bar and Restaurant, Pitlochry, on August 23.
It was Foy's sixth conviction for assault and Sheriff Fiona Tait responded to his growing list of violence by sending the 31-year-old to prison.
The incident happened at around 1.30am near the entrance to the premises. Prior to the attack Foy's victim had knocked into the accused before apologising and walking off.
However, a short time later Foy approached the man and punched him repeatedly to the face, arms and body, causing him to stagger backwards.
When the accused tried to cover his face Foy continued throwing punches before eventually walking away, leaving the victim with a 2cm cut to his forehead and swelling.
After being arrested Foy later butted a policeman in the face while the officer tried to place him within a cell.
In passing sentence, Sheriff Fiona Tait told Foy: "What you cannot escape from is this is your sixth assault and there seems to have been an escalation of violence from assault to assault to injury."
Foy pleaded guilty to repeatedly punching his victim on the head and body to his injury. He also admitted assaulting a PC at Perth Police Station by butting him on the face.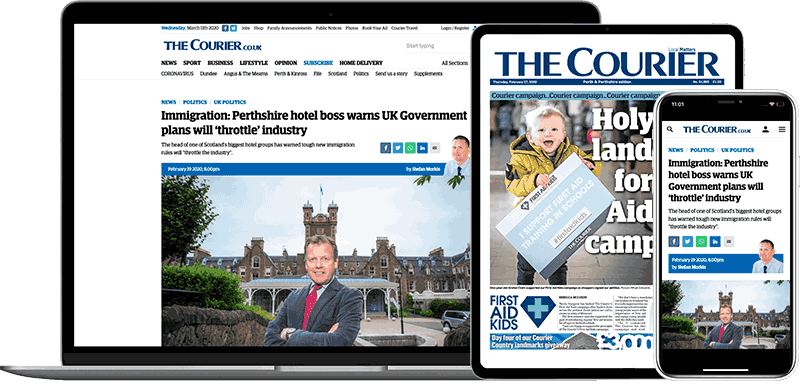 Help support quality local journalism … become a digital subscriber to The Courier
For as little as £5.99 a month you can access all of our content, including Premium articles.
Subscribe