 Scotland's Macmillan Cycletta will get into gear at Scone Palace this Sunday.
The event series for women is now entering its third year in Scotland and a new 150km distance has seen a surge in entries at the top levels.
The Macmillan Cycletta Scotland route is arguably the most challenging of all the Cycletta events and takes in some breathtaking scenery along the way.
The routes, which comprise of 20km, 50km, 100km and the newly introduced 150km distances, will see hundreds of ladies take to the Perthshire and Angus countryside on two wheels, passing through towns and villages such as Balbeggie, Eassie, Kettins and Burrelton.
The ascent out of Scone provides an early test, with its summit just before Guildtown where the 20km route splits.
The 50km route later turns off towards Collace, leaving the longer distances to peddle and ascend onwards towards Newtyle.
Further routes take in a climb out of Newtyle towards Eassie, vistas and valleys around the Kirkton of Kingoldrum and the challenging climb of Wolfhill with its seemingly never-ending summit.
Perth and Kinross Provost Liz Grant, who will open the event, said: "Perth and Kinross has a long history of leading the field when it comes to world-class sporting events and I'm delighted to have seen Macmillan Cycletta Scotland grow since it was launched, and to return to the area for a third successful year.
"It is simply amazing to know that so many ladies will be travelling from around Scotland this Sunday to take to Perthshire's roads on two wheels and, as the longest distance now takes in a 150km circuit, the stunning landscapes of our neighbours in Angus."
The senior PR manager at Macmillan Cycletta, Gillian Daly, said: "We're now counting down the hours to this year's Macmillan Cycletta event in Scotland and I'm delighted that the provost will formally open the event for a third year running.
"She has been extremely supportive of the event and we're delighted she has been at the starting line to see it grow and develop. So far the signs are that the weather will be reflective of a typical Scottish summer day."
The event is open to ladies aged 12 and upwards, with under-16s requiring adult accompaniment.
Last-minute entries are available on the day.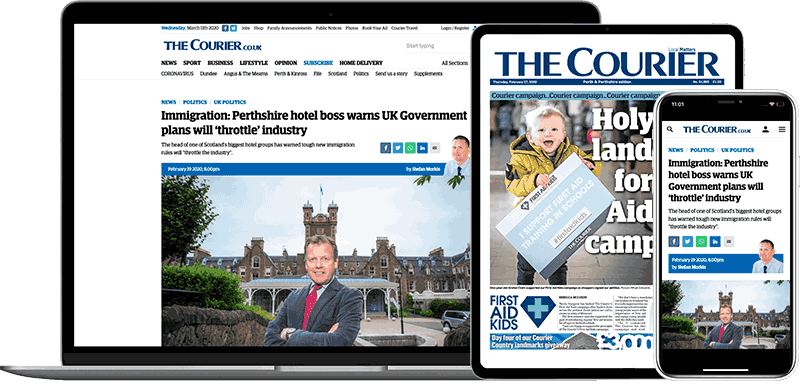 Help support quality local journalism … become a digital subscriber to The Courier
For as little as £5.99 a month you can access all of our content, including Premium articles.
Subscribe