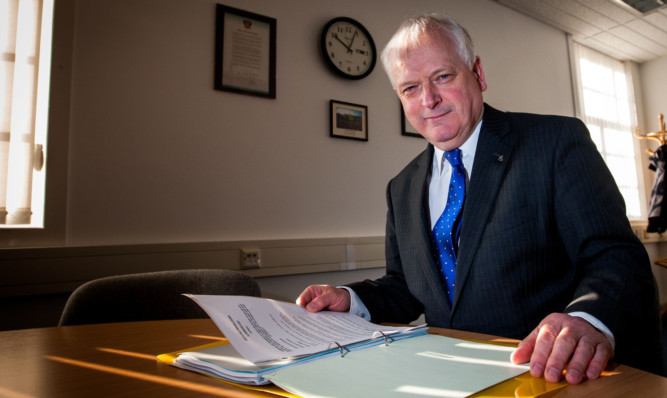 The leader of Perth and Kinross Council has been cleared of wrong-doing after protesters accused him of misleading viewers in a TV interview.
Ian Miller was reported to watchdogs over comments he made about highly contentious plans to build a new relief road near Perth Crematorium.
Campaigners battling to block the development complained that Mr Miller said that the road would not run through the crematorium grounds but would "skirt" them
They said the remark would cause distress to families whose loved ones' ashes were scattered at the site.
However, Mr Miller said that complainers were being 'pedantic' and used a dictionary to explain his remarks.
The interview was broadcast on STV News in February, on the eve of a crucial full council meeting which saw the plans approved despite pleas from objectors.
In the broadcast, Mr Miller said: "I want to stress that this road does not in anyway go through the crematorium grounds.
"It merely skirts the crematorium and there will be minimal impact on the crematorium. I think that needs to be put on record."
Although the proposed road, which will unlock development zones at Inveralmond and Bertha Park, does not run through the crematorium it does go across woodland along its edge where hundreds of generations of grieving families have scattered ashes.
Now, following a five month investigation, Scotland's public standards commissioner has ruled that Mr Miller had not breached the councillors' code of conduct.
Commissioner Bill Thomson, who quizzed the local authority leader about his comments, said: "Councillor Miller did not dispute the comments attributed to him, but suggested a different interpretation of their meaning.
"He acknowledged the depth of feeling about this issue, but considered his use of the word 'skirting' was not misleading and indeed was more accurate than 'going through'. In his rationalisation, he referred to the Chambers Concise Dictionary which defines 'skirt' when used as a verb to mean 'to be on or pass along the border'."
Mr Thomson said he did not believe the complaint was pedantic, but ruled that the comments did not amount to a contravention of the councillors' code.
Mr Miller said he was pleased with the commissioner's decision. "I do understand that this is a very sensitive issue," he added.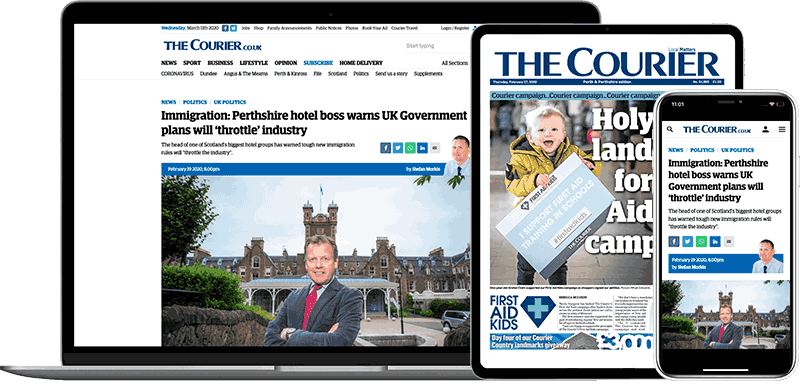 Help support quality local journalism … become a digital subscriber to The Courier
For as little as £5.99 a month you can access all of our content, including Premium articles.
Subscribe