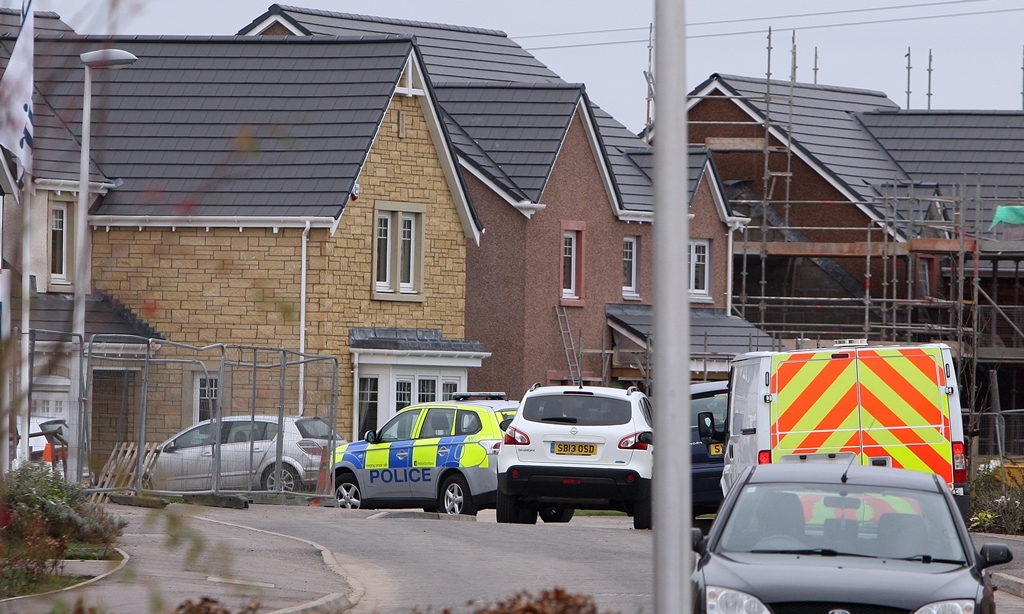 Residents of a "usually quiet" Perthshire village have expressed their shock after a woman was attacked in her home.
Dozens of officers, as well as dog units and a police helicopter, descended on Inchture after Saturday morning's incident.
The 27-year-old victim remained in Ninewells Hospital last night, although her injuries are not thought to be serious.
Jack Hayward, 36, lives off Orchard Way where the attack took place.
He told The Courier: "I'd just got up when I noticed a huge commotion outside.
"There must have been at least seven police cars that buzzed past in a matter of seconds. I went outside and there were police with dogs as well as plenty of plain clothes officers.
"They looked in people's gardens and nearby fields I've never seen anything like it before.
"It's just not something you expect to see here it's usually very quiet."
Police also set up road blocks to search cars on the main road in Inchture but the attacker managed to slip the net.
The attacker is described as being in his late twenties, stocky build with dark hair and was wearing a shiny blue top and black bottoms.
Anyone who has information which might assist officers is requested to call 101, speak to any officer or contact Crimestoppers on 0800 555111.