 A Perth roadshow has revealed criticisms from professionals who will implement the Scottish Government's controversial named person scheme.
The way the flagship state guardians policy will operate in practice was attacked by experts during surveys held at the roadshow.
More than half those quizzed consider the official guidance failed to give sufficient insight into how to provide the named person service to every child.
The initiative, part of the Children and Young People's (Scotland) Act, means children in Scotland will have a named teacher, health visitor or other professional looking out for their welfare.
Supporters say the service will act as a safety net to help families and children if they need it, to speed things up and avoid families having to speak to numerous different services.
However, the survey results, following meetings in Perth, Glasgow and Edinburgh, revealed concerns from professionals who will be responsible for making the scheme work
Around 500 attended, including representatives from the NHS, social care, education, the third sector, police and local government.
They also aired their concerns over the controversial issue of sharing confidential personal data on children and families.
Less than 20% felt the guidance provided sufficient information to help establish systems to effectively manage information sharing with and by the Named Person.
Simon Calvert, spokesman for the No To Named Persons campaign, which is spearheading opposition to the legislation, stated the latest revelations add to their claims the project is "deeply flawed and unfit for implementation".
He said: "It is shocking that this policy is still being pursued when less than 20% of the professionals who will be asked to implement this scheme think it can work. If this is what professionals say, imagine what families think."
A Scottish Government spokesperson said: "We have consulted widely to clarify the guidance to accompany the GIRFEC (Getting It Right For Every Child) legislation and are delighted with the range and number of responses.
"While the vast majority of public bodies have responded positively, we're considering all responses to see what more we can do to make sure those working with children and families have clear and helpful guidance to implement GIRFEC effectively."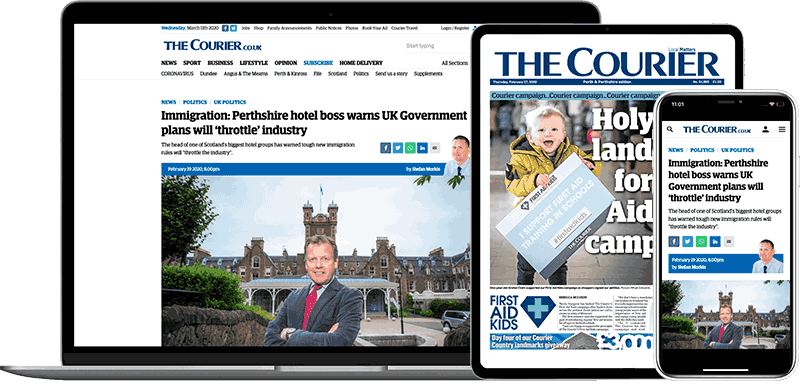 Help support quality local journalism … become a digital subscriber to The Courier
For as little as £5.99 a month you can access all of our content, including Premium articles.
Subscribe