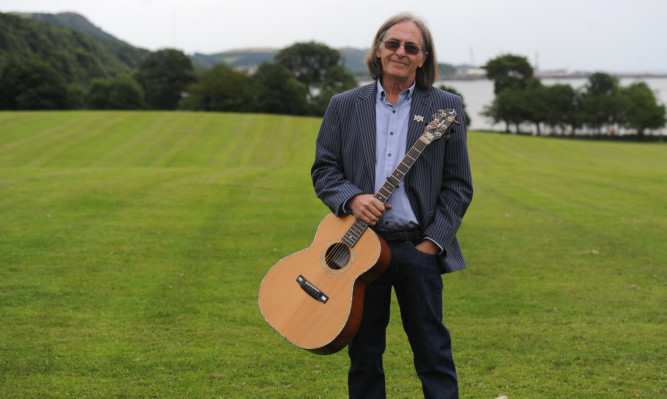 A variety of musicians are lined up to perform at this year's Perthshire Amber Festival.
Held throughout the county, the artists taking part will include Dougie MacLean, Dallahan, Emily Smith, Rura, Ross Ainslie, Blazin' Fiddles, Karine Polwart, Benny Gallagher and The Wrigley Sisters.
Beginning on October 30, the festival will run for 10 days and will feature 25 venues, including castles, Dunkeld Cathedral, the ancient Iron Age Crannog on Loch Tay and Perth Concert Hall.
The Byre at Inchyra, which dates from 1877 and was once home to the cattle from the Inchyra Estate, is a new festival venue this year.
There will be host of international artists playing this year, including Bella Hardy, Elliott Morris, Jess Morgan, Jessie Will and Stanley Samuelsen.
Dougie MacLean, co-founder and musical director of the festival, said: "We are so excited about this year's festival.
"Tickets are going very well, with several concerts sold out.
"It is the best time of year to visit the wonderful region I call home.
"I am especially excited about performing my Caledonia Cantata on Friday November 6.
"It's going to be a great night with so many fantastically talented musicians joining me on stage I think it's going to be a really special one."
Ian Smith, head of music at Creative Scotland, said: "The continuing success of the Perthshire Amber festival is testament to Dougie MacLean's global reputation as a singer, songwriter and composer.
"The festival makes a significant contribution to the Perthshire area and supports Scotland's music scene by creating a fantastic platform for a range of outstanding performers.
"The festival deservedly has an international reputation celebrating Scotland's great cultural and creative heritage, especially in music."
Last year, the festival broke records by bringing more than 10,000 visitors to Perthshire with an economic impact of well over £1 million which festival organisers are keen to extend this year.
For more information visit www.perthshireamber.com.