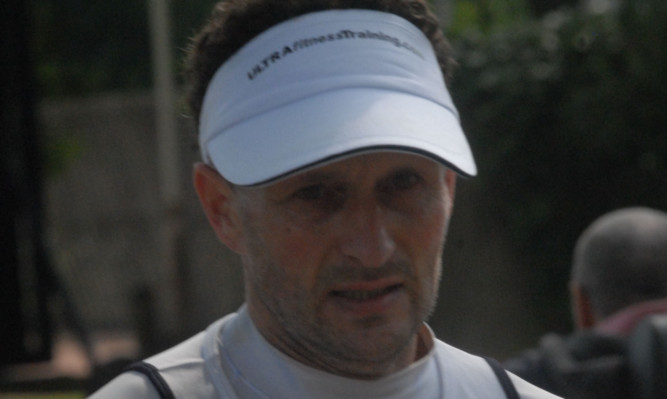 Move over, Eddie Izzard. A Scot is to run his 98th ultra marathon this weekend.
At the age of 62, most people will be thinking about slowing down and taking life at a more leisurely pace.
But a former cancer patient from Orkney is to celebrate this year by running long-distance races around the world though by William Sichel's standards even a marathon is a "short event".
Mr Sichel has run 3,100 miles in a race before when he became the first British runner of any age and the first person over 60 on the planet to complete the world's longest certified footrace.
Mr Sichel last year reached his target of 165 running records before he reached 65.
Now he is to run major events in Brazil, South Africa, Switzerland, France and even a new marathon in Orkney.
He is to kick-start his new season's campaign in Perth on Sunday in the British 100km (62.2 miles) road-running championships.
This will be Mr Sichel's 98th ultra marathon and his first 100km race for 14 years, as he has focused on much longer distances in recent years.
Mr Sichel is a former British 100km champion and won the World Masters 100km Championships in 1998, in Holland, recording 7 hours 16 minutes 24 seconds.
"My times will be a bit less ambitious than that nowadays but I'm looking for a good, steady run on the excellent course in Perth," he said.
"It will also be great preparation for the Comrades Marathon (55 miles) in South Africa, which I'm running at the end of May."
The 100km race, which is held on a 1.46-mile lap course, around the North Inch in Perth, will also host the Anglo-Celtic Plate 100km Team Competition between home nation men's and women's teams.
A 50km race will also take place on the same day, starting at 10am.
Mr Sichel has set 181 running records at world, British and Scottish level, including age-group records.
He was treated for testicular cancer in 1997 but came back to win the World Masters 100km Championships the following year.
With his wife, Elizabeth, he runs the Orkney Angora mail order business on Sanday.
Last weekend in South Africa, comedian Eddie Izzard completed 27 marathons in as many days for Sport Relief.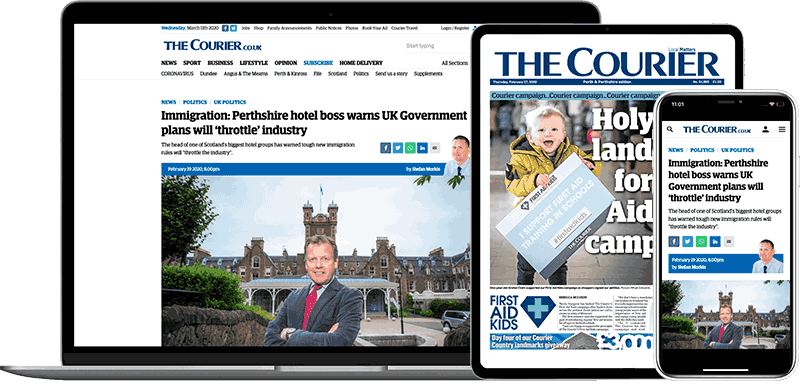 Help support quality local journalism … become a digital subscriber to The Courier
For as little as £5.99 a month you can access all of our content, including Premium articles.
Subscribe