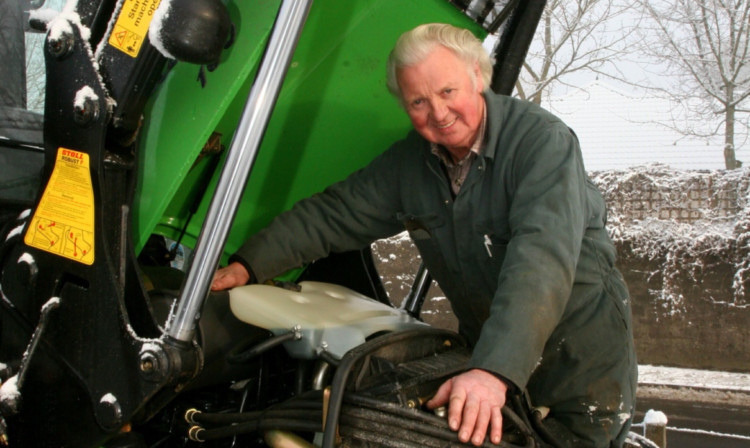 Just as in every area of Scotland, harvest is all but over in the Murthly area of Perthshire.
The 2013 campaign, however, has had one element missing it is the first season for 66 years that customers of Wilks Brothers have not had the experience of renowned mechanic Jimmy Davidson on hand to help sort out problems.
His death in early August marked the end of an era according to Eric Wilks.
"His work was his interest and in his eyes there was nothing that couldn't be fixed. He could sort anything from a washing machine to a Tiger Moth aeroplane but his real skill was in repairing tractors and agricultural machinery.
"If a new machine came along, even in the electronic age, Jimmy had to understand how it worked."
Mr Davidson was born and brought up at the family farm of Wester Benchil at nearby Stanley. By the time he was 15 his appetite for mechanisation had been well and truly whetted and he could not wait to start with Wilks Brothers and gain workshop experience.
That 1947 start was to lead to a career with the company that lasted almost until his death. His six decades of service being broken only by national service between 1953 and 1955.
His return to Wilks Brothers coincided with the huge surge in post-war farm mechanisation and he was soon immersed in servicing and repairing a host of David Brown tractors and Claas combines.
Apart from national service the only other break in work was a brief one when he "retired" aged 65 in 1997. Within weeks, however, he was back at work supposedly for only five days a week but often for longer. In reality he never really left work. His dedication to the farming community was recognised in 1997 by the award of an MBE.
Mr Wilks fondly recalled Friday evening gatherings in the workshop office when local farmers would join the Wilks team for an informal get together and maybe a dram or two. Tales would be swapped and adventures recalled.
One of those often present was Jim Webster, now retired but previously manager at Snaigow Estate.
He said: "When a machine was broken you just told Jimmy the problem and then you knew without doubt it would be sorted."
Mr Davidson, who lived at Pittensorn, Murthly, is survived by his wife Joyce and children Rhoda and Scott.