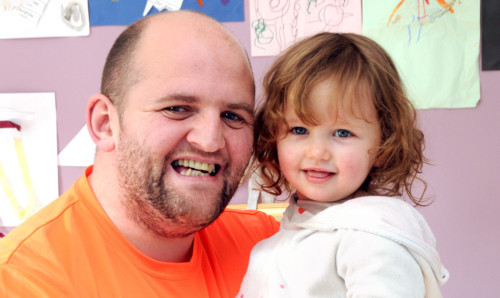 A Perth campaigner has called the decision to give all British babies a vaccine against meningitis a "huge victory".
Alan Glynn and his wife Ruth have tirelessly raised funds for charities dedicated to the disease since their toddler daughter, Alexis Rose, died from it in 2011.
At that time a vaccine against meningitis B was not available, but the couple have ensured their three other children were immunised as soon as possible.
On Sunday, health secretary Jeremy Hunt confirmed a deal had been struck with manufacturer GlaxoSmithKline, following a long negotiation process on price.
Babies will receive the first vaccine at two months old, followed by two further doses.
An emotional Alan said the announcement that the vaccine would be introduced to the childhood immunisation scheme had left him "over the moon".
He said: "I've been crying a lot this is a very big day in our lives. I'm very emotional today.
"Ruth and I are delighted at the news. We are over the moon that this vaccine will hopefully be out in September. It's going to save so many lives and prevent so much heartache for families preventing parents going through what we went through.
"This is what we have been working for to make a difference in the fight against meningitis and this is a huge, huge victory.
"It's what I've worked every day for and without the support of the volunteers, the families and the people affected I couldn't have done it they give us the strength to do what we do."
However he added that a battle to eradicate meningitis completely would still go on.
He said: "It's not going to completely end the fight there's still a battle against the disease. This will only protect 88% of people who are vaccinated but it is still amazing news. It's a victory in a very big war against a very deadly disease, but I am not under any illusions I will be fighting this until the day I die."
Susan Davie, chief executive of Meningitis Now, added: "This is absolutely incredible news because there are now no hurdles to getting this vaccine introduced for babies, which we hope will be by September.
"However there are still other causes of meningitis, so we have to make sure that people don't see this news as being the end of meningitis we need them to stay vigilant and look out for the signs and symptoms.
Alexis Rose and her twin sister Christina were born almost three months premature, and at birth Alexis Rose weighed just 2lb 12oz.
Both girls became ill in February 2011, but Alexis Rose developed meningitis.
Christina did not develop meningitis and is now an active five-year-old.
She and older brother Billy were later joined by younger sister Amber.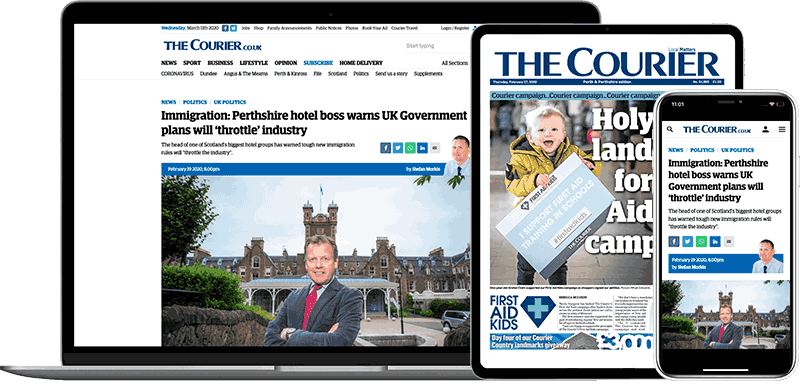 Help support quality local journalism … become a digital subscriber to The Courier
For as little as £5.99 a month you can access all of our content, including Premium articles.
Subscribe