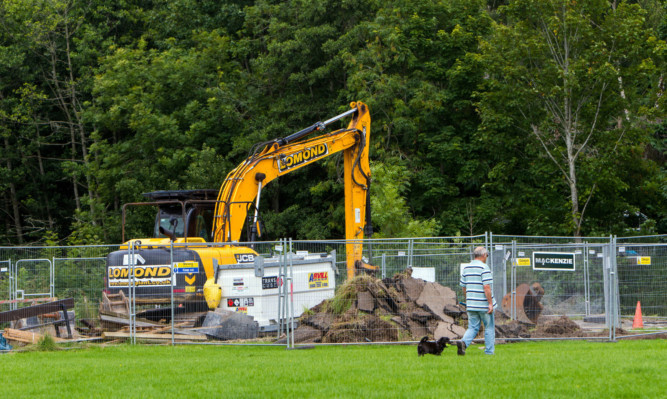 Council chiefs have been forced to rip up part of a £15 million flood defence scheme after a dispute with landowners.
A pipeline was laid at Almondbank, on the western edge of Perth, as part of a programme to end more than 20 years of flooding misery.
However, Perth and Kinross Council is now paying to dig up part of the underground pipe network.
The channel was installed at vacant land along Main Street last year while negotiations continued with a local businessman who owns the site.
However, talks have collapsed and the owner has refused to give the council permission to use the plot.
It will cost the local authority £20,000 to unearth the pipeline, but it is expected to cost tens of thousands more to have it rerouted.
Papers lodged with the local authority in 2014 show the company New Fairfield Estate Ltd owns the 38,000 sq ft strip.
The firm had tried to secure planning permission for a series of flats at the same roadside spot but the scheme was rejected after complaints from locals and the council's flood prevention team.
A council spokeswoman said: "The pipe was laid in accordance with scheme design and attempts were made to reach agreement with the landowner.
"With no agreement having been reached, the pipe and associated apparatus has now been removed at a cost of approximately £20,000."
Local councillor Henry Anderson said it was a "regrettable situation".
He added: "The ownership issues of land can be very complex and I have experienced similar issues when employed by utility companies in the past.
"Normally an arrangement that is agreeable to both parties is negotiated.
"It seems to me that unfortunately, in this case, terms have not been reached."
He said: "It is very regrettable that it may increase costs, but to progress the whole Almondbank flood prevention scheme in a timely manner may have been a factor in this decision.
"No one would wish any project to be delayed over land ownership issues."
The New Fairfield Estate plan was rejected after planning officers ruled it would have a detrimental impact on local properties. They also raised concerns about a potential flood risk.
No one from New Fairfield Estate, which is run by Douglas McIntyre, could be reached for comment yesterday.
Work began on the long-awaited flood prevention scheme in December 2014.
The village and nearby hamlet of Lochty were hit by a spate of serious problems.
The worst came in 1993, when the Black Bridge over the River Almond was washed away after a night of torrential downpours.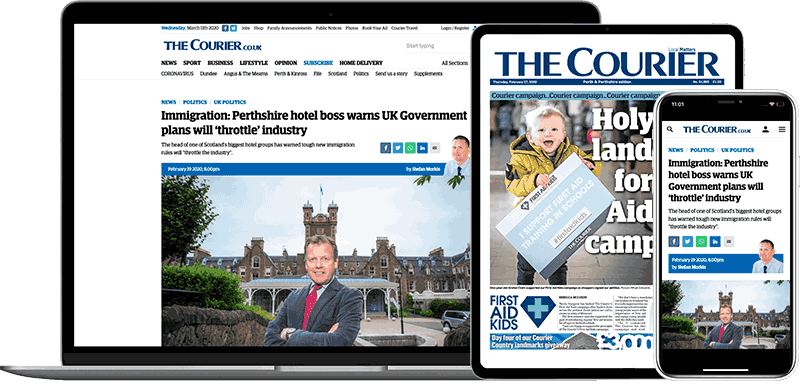 Help support quality local journalism … become a digital subscriber to The Courier
For as little as £5.99 a month you can access all of our content, including Premium articles.
Subscribe