 A radical proposal to build a teacher training centre in Perthshire has been put forward in a bid to avoid a crisis in the profession, The Courier can reveal.
Perth and Kinross Council chiefs have discussed the idea, as pressure builds on the authority's schools due to teacher vacancies.
A range of measures are being studied to attract more teachers to the area after it was revealed that around 40 posts require cover for maternity/paternity/adoption leave at any given time of the year in Perth and Kinross.
The situation is so bad that some headteachers and deputies have been "fully class committed" for months, leading to a knock-on impact on the wider running of schools in Perth and Kinross.
The council requested 86 probation teachers but currently have just 63 in post.
Members of the council's lifelong learning committee studied a proposal that they contact the Scottish Government regarding a teacher training college being built in the Fair City.
Councillor Alexander Stewart backed the idea put forward by Councillor Barbara Vaughan stating it would help ease the crisis.
"We miss out as future teachers go to the likes of Dundee and Aberdeen, so I am in complete agreement with Councillor Vaughan about this idea," he said.
"This facility would get teachers to stay in Perth and Kinross and I believe it is vitally important we do that."
He continued: "We have to be realistic about this. Some councils are offering rent-free accommodation in a bid to attract teachers and that is basically a 'golden hello'."
Mr Stewart also suggested that Perth College could look at running a teacher training course.
A spokeswoman for Perth College UHI confirmed they were looking into the possibility this may take place.
She said: "Teacher education is offered in conjunction with the agreement of the Scottish Government. Perth College UHI is actively considering its place in teacher education within the University of the Highlands and Islands."
Councillors also agreed to reconsider what else can be done to attract probationer teachers to Perth and Kinross and improve levels of supply teachers.
There were 1,482 individual requests from schools for supply cover during 2014/15 but 39% of these were not met.
A council spokesman said: "The matter of the teacher training centre was requested … but nothing has happened yet."
Councillors heard that the local authority has already piloted a host of additional incentives to lure teachers to Perth and Kinross and these include relocation and travelling expenses and promoting the benefits of moving to the area.
Figures collated by The Courier showed there were almost 100 teacher vacancies across Tayside and Fife at the start of the school year.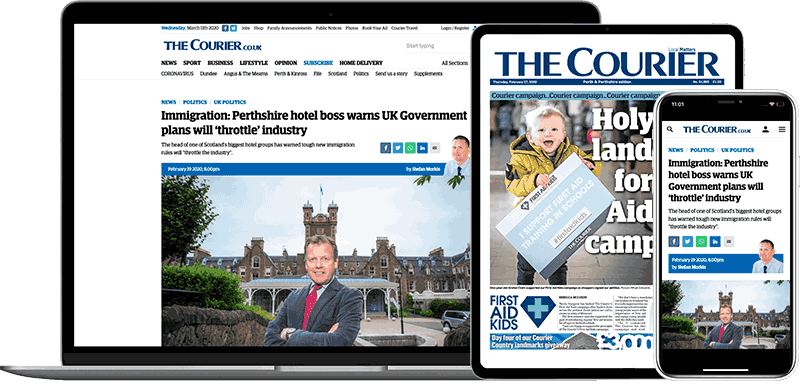 Help support quality local journalism … become a digital subscriber to The Courier
For as little as £5.99 a month you can access all of our content, including Premium articles.
Subscribe