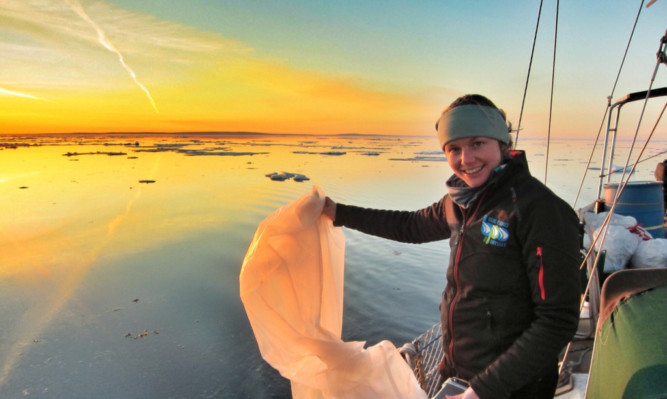 A yachtswoman who has sailed the world's oceans in a quest to protect the environment will be hoping to inspire young women to pursue a scientific career when she speaks in Perth.
In 2014 Emily Penn led an all-female crew which sailed around the world in order to research and raise awareness of the issues of plastics, chemicals and carcinogens in our everyday lives and the global environment.
Named eXXpedition, the female scientists on board the round-the-world yacht conducted experiments, collected data and sent real-time analysis back to labs all around the world.
The eXXpedition voyage also aimed to raise awareness of the lack of women studying STEM (Science, Technology, Engineering and Mathematics) subjects and working in STEM careers, a subject close to Emily's heart.
She will be speaking at Perth Concert Hall on Tuesday November 10 as a guest of The Royal Scottish Geographical Society (RSGS) and earlier in the day will attend Perth Academy to talk to pupils.
As an "ocean advocate" Emily from Falmouth has organised scientific surveys and community led ocean clean-ups in far flung places around the globe.
Speaking about the upcoming talk, RSGS communications officer Gemma McDonald said: "Emily's talk will touch on a topic that is receiving a lot of media attention at the moment, namely the need to encourage more women to take an interest in STEM subjects from a young age and then to pursue that interest into a career.
"Emily's talk will also tackle the very important issue of how plastic is permeating our lives from the cosmetics we use to the oceans we rely on for food."
Emily Penn's talk Sailing the Line is open to all and costs £8 (free to RSGS members, students and U18s). Tickets can be bought in advance from Perth Concert Hall and will also be available on the night. For more information go to www.rsgs.orgThe talk is the latest in a series organised by the RSGS under the banner Inspiring People.
Forthcoming talks include Alistair Carr Tales of Rebellion, Lost Civilisations and Explorers: Travels in the Sahel (Tuesday December 8); Felicity Aston Chasing Winter: A Journey to the Pole of Cold (Tuesday January 12); James Lamb from Falkland One Scotsman, One Monk, One Remarkable Year (Tuesday February 9).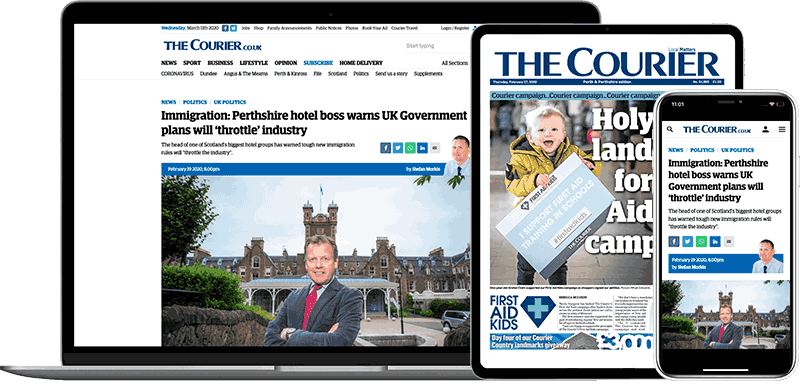 Help support quality local journalism … become a digital subscriber to The Courier
For as little as £5.99 a month you can access all of our content, including Premium articles.
Subscribe