 Judy Murray and Colin Montgomerie have said they are willing to hand over much of the land at the site of their planned multi-million-pound tennis and golf facility to the community as "one of the best country parks in Scotland".
Around 85% of the land at Park of Keir, near Dunblane, would be handed over by the Scots sporting leaders to a Community Interest Company (CIC).
At a meeting of Dunblane Community Council, residents were given details of the plans to create housing, a tennis centre and golf academy at the land between Dunblane and Bridge of Allan.
The revised plans for 19 luxury homes, a new tennis, golf and leisure attraction by the Park of Keir Partners group, which includes Judy, mother of tennis stars Andy and Jamie, and Scots golfing great Montgomerie, were submitted to Stirling Council this summer.
Alston Birnie, from Park of Keir Partners, said all of the land on the site, with exception to the area for the housing and tennis centre, would be handed over to a Community Interest Company which would be created by the partners.
He said: "The creation of a new country park comprising of just over 85% of the land at Park of Keir will both improve public accessibility and secure the local communities' ability to use the remaining land as informal recreational open space.
"The proposed country park will be the largest public park ever created in the local area and, in our view, will provide the best ever opportunity for the local communities to secure the long-term protection of the open space between Dunblane and Bridge of Allan."
A Community Interest Company is a firm that is set up to use assets and profits for public good.
The developers have said this will allow the community to have control over the land, with controls in place to prevent development on the land unless it is for the public good.
Mr Birnie said: "The CIC would continue to be owned by the operators of the Park of Keir facilities as the other on-site activities will allow the CIC to generate the necessary income to meet ongoing liabilities in terms of maintenance and running costs, as it will require to generate a surplus in order to be sustainable.
"It is also the case that the operating company will be better placed than any community group to maintain and manage the country park as it will already have the necessary resources, manpower and equipment."
The meeting heard there would be a "construction spend" of around £40 million at the site, and that the facilities would generate around £5m a year for the local economy with around 150 full-time jobs 20 from the sports facilities, 90 from the hotel and approximately 40 off-site.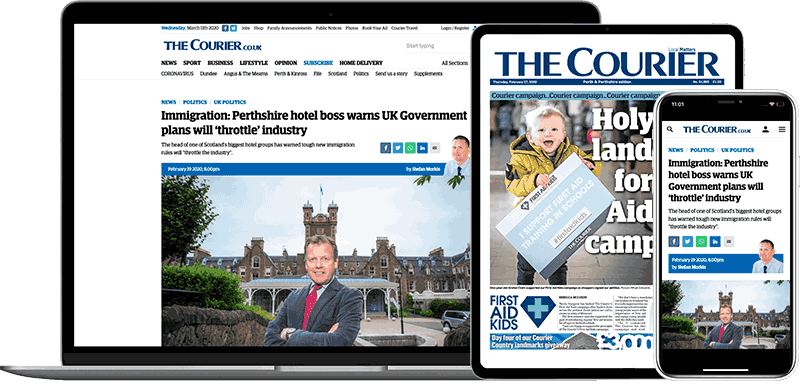 Help support quality local journalism … become a digital subscriber to The Courier
For as little as £5.99 a month you can access all of our content, including Premium articles.
Subscribe