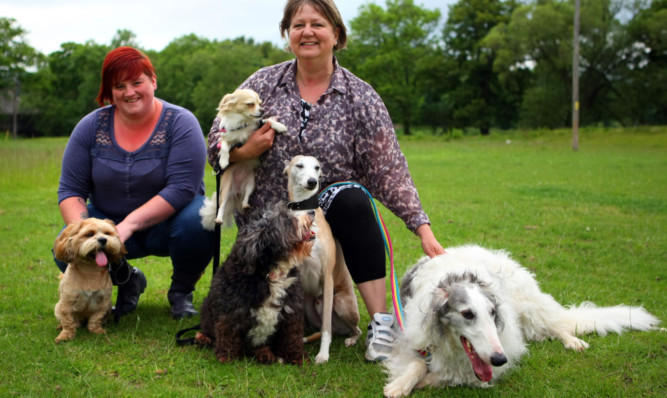 One of Scotland's first private dog parks is to open in Perthshire later this month.
The Luncarty facility will be available to pet owners who want a safe space to exercise their pets, and will be open to just one dog walker at a time.
Its creator, canine behaviourist Abbie Withers, was inspired to start the venture after becoming concerned at a rising number of animals who could not be easily walked after being attacked.
She was particularly horrified by an incident where a Chihuahua was almost decapitated by a Staffordshire bull terrier on the North Inch last September.
It is thought Wishies' Meadow, which also has access to a stream, is the only one of its kind in Scotland though there are three public enclosed areas and a private agility arena available in other areas of the country.
Anyone using the fenced facility will be able to lock themselves in to prevent unwanted dogs from entering.
Abbie said: "In my behaviour work and my grooming over many years I have constantly been asked (about such a facility).
"People want to be able to walk their dogs without fear of another dog running up to them.
"There is a padlock on the gate you go in with your dog turn around and lock it.
"I got the opportunity to privately rent a field and the owner has given me the go-ahead. I am fully insured for this.
"Already I have had 20 or 25 people registered and it's not even open yet."
Abbie said that dog owners can meet up with a friend but the maximum number of dogs allowed in the field will be eight.
"I'm not having it a huge free-for-all," said Abbie. "It's really for owners' peace of mind. It's not five or six people with hundreds of dogs because you can't possibly watch all of them.
"I want people to know there's a safe place for their dogs it's the dogs I care about."
Owners will have to become members of Wishies' Meadow and hour-long sessions cost from £6.
There are a number of private dog parks in England and dedicated dog zones are popular in the United States.
For more information visit wishiesmeadow.webs.com.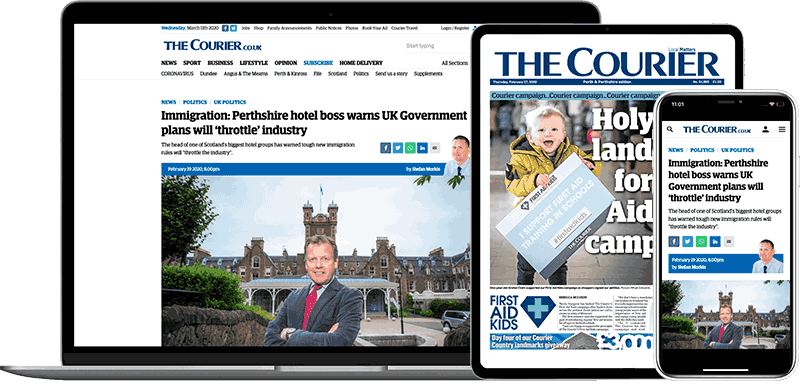 Help support quality local journalism … become a digital subscriber to The Courier
For as little as £5.99 a month you can access all of our content, including Premium articles.
Subscribe