 St Johnstone have praised the actions of fans who waited patiently as one of their number was resuscitated on the terraces.
Police held back the crowds following the side's clash against Aberdeen on Saturday to allow paramedics to treat Stewart Walker, who had suffered an apparent heart attack.
He was rushed to hospital and is expected to make a good recovery.
In a statement released through the club, fans were thanked for their cooperation by the police match commander.
Superintendent Innes Walker said: "Travelling fans were held back for some 10 to 15 minutes to allow Aberdeen FC staff, police and Scottish ambulance to assist the male who had been taken seriously ill.
"I would be most obliged if you would pass on my personal gratitude to St Johnstone FC for the conduct of their fans during this incident. The job of the emergency services was made so much easier by the patience and overwhelming support of these fans, which resulted in the male being revived and conveyed to hospital.
"The St Johnstone fans were a credit to themselves and their club and fully deserve the sincere thanks of Police Scotland and North East Division. We very much look forward to entertaining them at Pittodrie in the near future."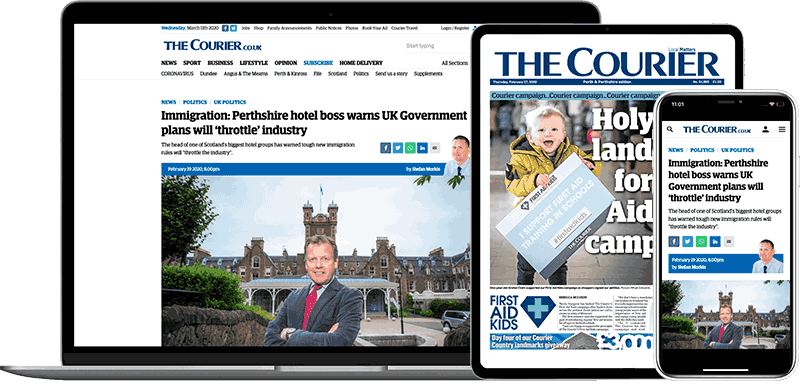 Help support quality local journalism … become a digital subscriber to The Courier
For as little as £5.99 a month you can access all of our content, including Premium articles.
Subscribe