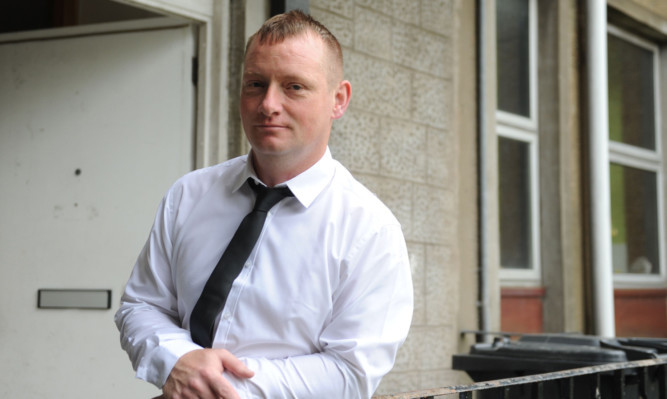 A former inmate at Perth Prison is waiting to hear if he will receive £2,500 compensation from prison authorities after claiming he was forced to inhabit a cramped cell with a smoker.
If successful in his action, Craig Guild, 35, of Dundee, could set a precedent for similar claims from former prisoners across Scotland.
Mr Guild contacted The Courier following a report released by David Strang, HM chief inspector of prisons for Scotland, in which he raised concerns over overcrowding in 'B' Hall at the Victorian-era Perth Prison.
Mr Guild said he believed he was the first person who has served time in Perth Prison to issue such a claim to the Scottish Prison Service (SPS).
He claims he should receive around £2,500 after being placed in a "cramped" single cell along with a smoker, despite prison staff knowing he was a non-smoker.
The Dundee man is considering taking civil action through his solicitor who works for Tayside-based legal firm Thorntons against the SPS after speaking to a fellow former inmate who claimed he was given compensation for human rights breaches when he left prison.
Mr Guild was an inmate at Perth Prison from March 17 to August 1, 2014, when he served a sentence for theft and breach of bail conditions.
"It was really cramped in 'B' Hall," he told The Courier.
"We had to eat our meals in our cells and were basically sitting on top of each other.
"I believe that having two people in the one single cell breaches human rights.
"I also had to contend with being in a cell with a smoker, when prison staff clearly knew I was a non-smoker."
Mr Guild believes his case could lead to a landmark ruling.
"I believe I am the first former inmate within Perth Prison to apply for the money but I'm still waiting on a payment from the prison service," he added.
In his report on Perth Prison, which was issued last Friday, Mr Strang said: "Some cells designed as single cell accommodation were regularly occupied by two people and were extremely cramped with insufficient room to move around in."
A spokesperson for the SPS said: "We do not comment on individual prisoners.
"We have not paid any money in relation to such claims."
Meanwhile, a spokeswoman for Thorntons said: "In line with client confidentiality we are unable to comment any further on Mr Guild's case at this time."
In 2011, judges at the Court of Session decided to allow appeals by prisoners in actions against Scottish Ministers for damages for having to 'slop out.'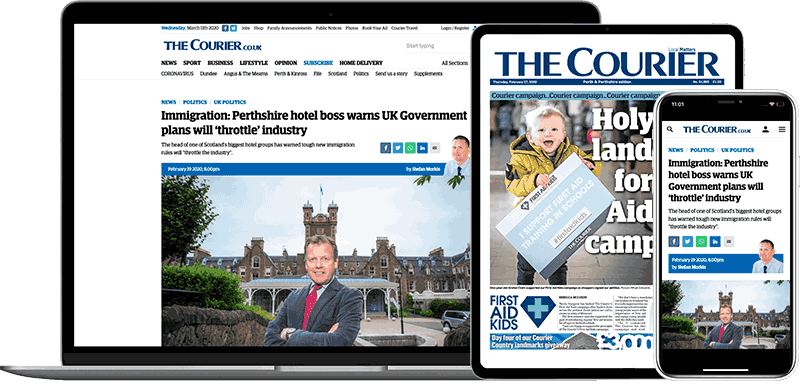 Help support quality local journalism … become a digital subscriber to The Courier
For as little as £5.99 a month you can access all of our content, including Premium articles.
Subscribe