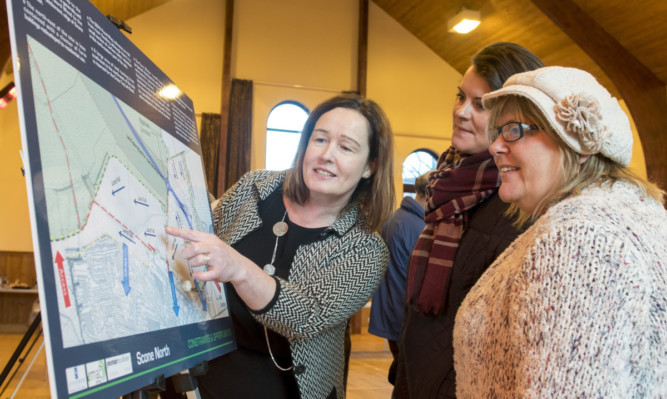 A huge housing expansion planned for one of Scotland's biggest villages is facing a backlash from residents.
Construction firm A&J Stephen has taken the wraps off its masterplan for the north of Scone, near Perth, which could see the local population soar by almost half.
If successful, around 700 homes and possibly a new school could be built across acres of farmland behind Spoutwells Drive and Angus Road.
A planning application for the first phase of 100 homes, behind Harper Way, is expected in the new year.
But the rest of the project will hinge on a decision on the proposed Cross Tay Link Road, which will link the village with the A9, south of Luncarty.
More than 200 people came out to view draft plans at a consultation event in the village.
Speaking after the talks, company director John Stephen praised the turn-out and said company reps had received "good feedback from those who attended".
However, Scone Community Council claimed an earlier meeting to gauge local opinion concluded the "unanimous view that we don't need more large-scale housing development in the village."
Retired scientist Ruth Reith, who lives at the edge of the site, said she will object to the plan.
"This is a huge development," she said. "It will change the whole character of the place. I don't know how Scone will cope with this amount of people coming in.
"How many times have you seen a housing plan like this and it ends up a complete disaster? For a start, there seems to be nothing for teenagers to do in the evening. Are they just going to end up hanging around the houses?"
Residents who attended the meeting have also raised fears about increased traffic flowing through the village, arguing that the main Perth road is already nose-to-tail during rush hour times.
Another local said: "I'm going to keep an open mind about this. A&J Stephen have been a reputable firm in the past, so I'll reserve my judgment until I see the full plans."
Last year, the same company won planning permission to build a new supermarket at Scone, despite objections from some locals.
Bosses said the housing plan will "continue the long-standing relationship A&J Stephen has with Scone that has seen us build houses in the village in each of the last six decades".
When the company first revealed its early blueprint for more housing at Scone, there was strong opposition from local residents.
The council's Local Development Plan had proposed an embargo on developments of more than 10 homes in the village until a commitment had been made to the road link, "to prevent the reduction in air quality and increased congestion in the Bridgend area of Perth."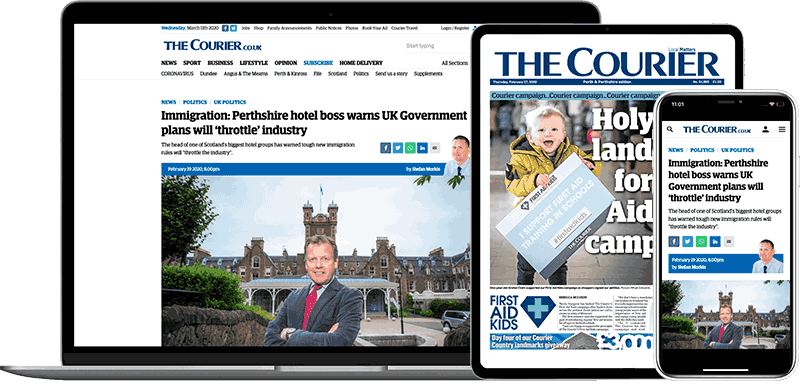 Help support quality local journalism … become a digital subscriber to The Courier
For as little as £5.99 a month you can access all of our content, including Premium articles.
Subscribe