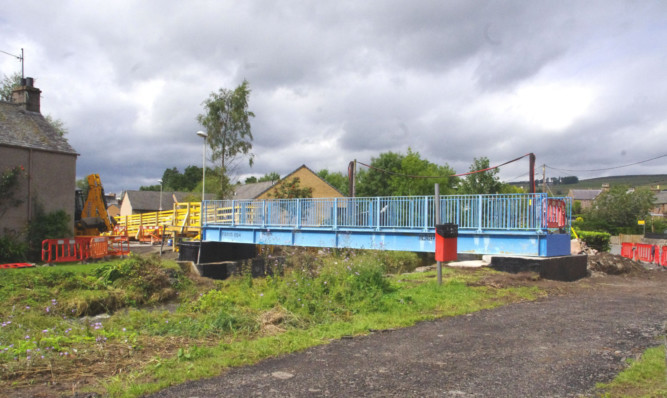 The first shoots of recovery for a flood-ravaged east Perthshire town are now evident with a multi-million-pound project proposed to help residents.
People in Alyth are still coming to terms with the devastating flood that hit the town on July 17 resulting in 23 damaged council properties and more than 150 tonnes of waste material being removed from homes.
Some parked cars were left precariously sitting on top of each other as torrents of water cascaded down the main streets in Alyth and two bridges were washed away.
The council have set the wheels in motion by starting work on a new footbridge in Cairnleith Place. This is the first of many measures set to take place to bring some semblance of normality back to the town.
A council source yesterday said a "multi-million-pound" scheme will aid Alyth.
Some signs of recovery can now be seen with David Sim, who runs an ironmonger and garden centre in the town, informing residents he is back in business after the deluge.
He posted a message on Facebook: "After the horrendous floods on July 17, we are now back up and operating from two yellow portable buildings beside the shop, providing a near normal level of service.
"Our gas and fuel will continue as normal along with the introduction of biomass pellets. We will do all we can to serve and support our customers in these difficult times."
JRT's Gents and Juniors Hair Salon stated they have secured a shop on Airlie Street for a couple of months.
In addition, residents have organised a picnic in the park to raise funds for flood damage. It will take place on Saturday August 22, from 1 to 9pm.
A council spokesperson said: "The replacement footbridge at Cairnleith Place is currently in place and scheduled to be opened to the public by the end of this week. The recovery of the town continues to be the main focus of the council."
A public drop-in session will be held tomorrow in Alyth Town Hall, between 2 and 7pm. It will include representatives from Perth and Kinross Council, the Scottish Environment Protection Agency, Scottish Natural Heritage and the Scottish Flood Forum.
A joint statement states: "We are currently investigating the causes of the flooding and have conducted a series of site visits."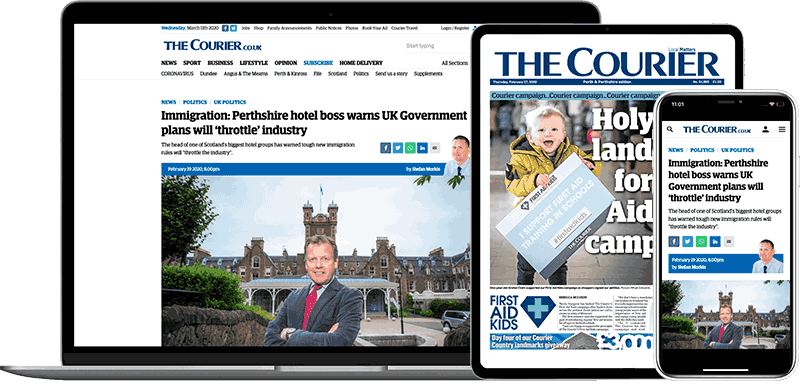 Help support quality local journalism … become a digital subscriber to The Courier
For as little as £5.99 a month you can access all of our content, including Premium articles.
Subscribe