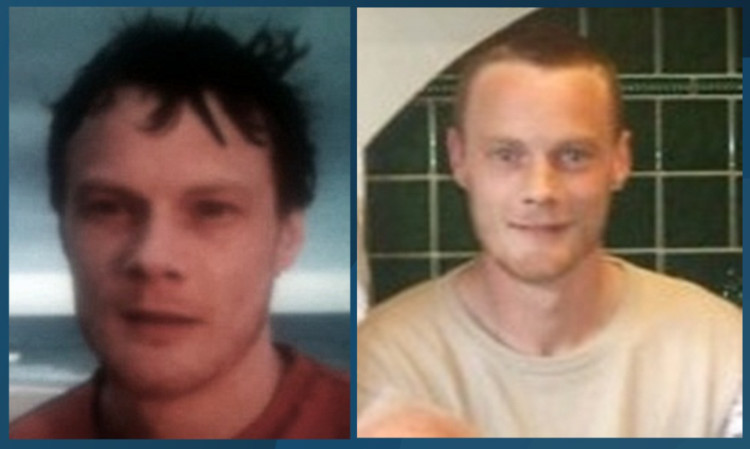 The family of a missing Perthshire man have spoken of their anguish over his disappearance.
Mark Wilson has not been seen since December 18, sparking extreme concern. His sisters, Gayle and Laura, contacted The Courier in a desperate attempt to find their brother and bring him home in time for Christmas.
It is believed the 37-year-old left his parents' farmhouse, between Auchterarder and Crieff, through an upstairs window and his behaviour has been described as "extremely out of character".
Gayle Wilson said: "He had obviously not planned to leave for any length of time. He did not take his wallet, his mobile phone or his cigarettes, despite being a heavy smoker, but he did take a head torch and high-powered night vision torch."
She said the 37-year-old is a "devoted" father to his three children and that he "absolutely loves" them.
"We cannot understand why he would leave them and his long-term girlfriend for so long without any contact," she continued.
"Our mum, dad, two sisters and the rest of the family are distraught with worry and just want him home safe and sound."
Officers from Police Scotland have carried out extensive searches of the local area, as well as deploying a helicopter with thermal imaging capabilities.
Friends and family have also put together search teams over the last few days, but unfortunately, there has been no sign of the missing man.
Miss Wilson said: "The local community has really come together and helped us at this difficult time. They have provided vehicles for searching, printed posters and distributed them around the Strathearn area.
"We are extremely grateful for all of the help and support we have received at this distressing time. As there is currently no trace of him, we are appealing to the wider community to help find him."
Mr Wilson is 5ft 8in, slim and has short brown hair and blue eyes.When last seen he was wearing a black puffa-style jacket, a red T-shirt, blue nylon trousers and walking shoes.
Anyone who has seen him, or has any information that could help to trace him is urged to contact Police Scotland's Tayside Division on 101, or speak to any officer.