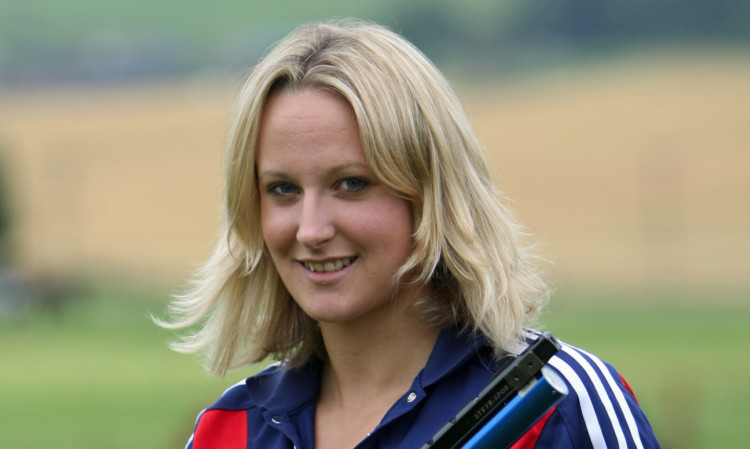 Communities from across Courier Country have found out who will take centre stage in their area during the Queen's Baton Relay, which will precede this summer's Commonwealth Games.
Nominees to carry the baton were told whether or not they had been chosen to take part in the historic event. Those chosen in Courier Country include sports enthusiasts, community workers and volunteers.
One lucky lady is Angus athlete Louise Helyer, who will celebrate her 29th birthday by taking part in the Queen Baton Relay. Louise won silver as part of the Scottish team at the Commonwealth Fencing Championships in Melbourne in 2006.
She is hoping to take part in the competition when it comes to Glasgow in November. Louise, who works as a PE teacher at Strathallan School in Perthshire, has also competed as a modern pentathlete at several major international events.
She said: "It's a fantastic honour to carry the baton in Angus as that's where my sporting career began. I was thrilled to be selected it will certainly make for a memorable birthday."
Another lucky winner is 14-year-old Dundonian Shaney McCabe, who was chosen for passion for sport, which sees her spending her weekends running and playing football.
She said: "I was really excited when I heard the news. My school voted me into it with my athletics and football.
"My mum got an email this morning officially saying that I had got it, and I was really excited and happy when I heard the news, jumping about.
"I went to see the Olympic baton when Ronnie McIntosh carried it along Princes Street (in Dundee) and there were a lot of crowds and people cheering it will be a once in a lifetime opportunity."
In Perthshire, volunteer James Boyle was one of those lucky enough to be selected.
James, who has been an active volunteer with the Barnardo's Hopscotch youth befriending service for seven years, works with young people to find ways of engaging and supporting them to enjoy new experiences.
Atlanta Crawford, who suffers from a learning disability, has represented her school and region in athletics, football, swimming and cross country, and has been chosen to carry the baton in Fife.
In Clackmannanshire, girlguiding guru Carolyn Luke has been selected to carry the baton. Others who have been selected in Dundee include Joyce McIntosh, Cecilia McIntosh, Steven Maloney and Derek Lynch.
In Perth and Kinross, baton carriers will include Kerry Ferguson, Doug Sutherland, Kirsty Eadie and Helen Gloistein.
Baton bearers in Angus will include Dana McFarlane, Philip Aiken, Abbi Aitken, Duncan Reid and Alison McInally.
In Fife, they will include Ian Shield, Kayleigh Glover, Rhys Davis and Stefan Hoggan.
Those carrying the baton through Falkirk will include Thomas Brown, Robert Callahan, Danielle Fullard, Conor Gordon and Alison Mackie.
In Clackmannanshire, some of those selected include Fiona Lee, John Willis, John Chroston and Michael Power.
Across Scotland, up to 4,000 baton bearers from all 32 local authorities will join the relay in more than 400 communities for 40 days.
Blank emails were sent on Monday to some people waiting to find out whether they have been chosen. Organiser Glasgow 2014 said it was trying to resolve the issue.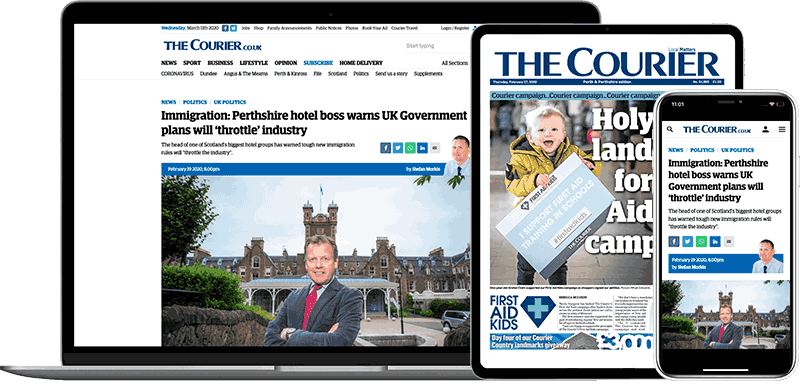 Help support quality local journalism … become a digital subscriber to The Courier
For as little as £5.99 a month you can access all of our content, including Premium articles.
Subscribe