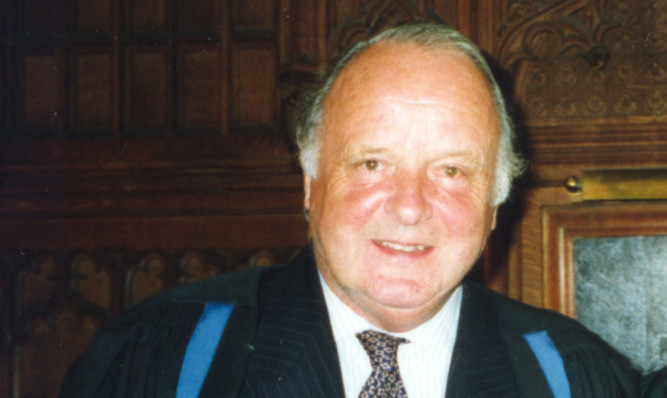 The Right Honourable Lord Arthur William George Patrick Hay, the 15th Earl of Kinnoull, has died aged 78.
"Very capable and most informative," recorded Hansard, following his maiden speech, delivered after entering the House of Lords at just 22.
A lifelong farmer in Perthshire, he was proudly Scottish and a past president of the London Perthshire Association. He is survived by his wife Gay, four children, Charles, Melissa, Iona and Atalanta, and eight grandchildren.
Melissa said: "He was a devoted father and had that special ability to make all he met feel valued, whatever their age or background. As the flag flies at half-mast at the Oxford College, his hard work and sense of fairness will be missed by many."
Educated at Eton and Cirencester College, he was a talented sportsman, becoming Gloucestershire County squash captain while at Cirencester and later winning the real tennis doubles at the MCC.
After Cirencester, he began farming, before moving to London to join Langley Taylor and became a member of the Royal College of Chartered Surveyors.
He was senior partner of Langley Taylor for more than 30 years and a non-executive director of the Woolwich Building Society.
Lord Kinnoull was also involved in a wide range of businesses, from prawn farming in the Gambia to fire sprinkler installation in schools. He was a well-respected and liked backbencher with a particular interest in agriculture, land and the sea.
He became a junior whip and opposition party spokesman on aviation and an assembly member of the Council of Europe, working at cooperation on fishing and agriculture. He was also president of the National Council on Inland Transport and vice-president of the National Association of Local Councils.
A private funeral will be held on Friday.