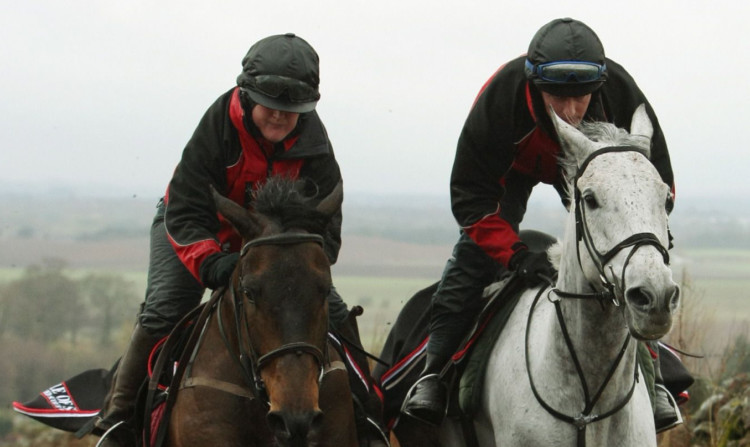 Former St Johnstone chairman Geoff Brown is mourning the loss of his beloved racehorse following a tragic early-morning accident.
His 11-year-old gelding Silver By Nature broke a leg while training ahead of a return to action later this month.
Top trainer Lucinda Russell, who cared for the horse at her Milnathort stables, revealed the sad news on her website.
She wrote: "It is not the death of a human, but Silver By Nature breaking his hind leg on the gallops at home is very hard to cope with.
"I think much of the time in these situations, you feel sorry for yourself, but while the grief is for us and those who loved him, it is most for Tonto who was one of the kindest, most honest creatures that ever walked this earth and I wish he was still with us now.
"The world is a sadder place without him."
Ms Russell said the horse would be "remembered with pride" and revealed the whole yard was "saddened" by the death of Silver By Nature.
She added: "What made him special is best highlighted in the pre-parade ring at Chepstow before the Welsh National, with Geoff Brown walking down the steps from the owners' room 50 feet above him.
"Tonto turned up to him, identified him out of the crowd and neighed at him.
"It remains one of the most amazing illustrations of the soul of a special horse.
"He may have been talented racehorse but he had an awareness of himself and those about him which made him different."
Silver By Nature enjoyed a successful career, with one of the high points being an appearance at the Grand National in 2011.
The grey was given a 16 to 1 chance of winning the famous steeplechase, although he eventually finished 12th out of the 40-strong starting field.