 This is the glorious setting for the world's greatest golf competition.
Antonia Beggs, operations director for the 2014 Ryder Cup, sits on the grandstand at the first tee of the PGA Centenary Course at Gleneagles, surrounded by the stunning Perthshire countryside.
In less than a month's time, the eyes of the world will fall upon the course, the stands will be filled and the giant hospitality centre to the right will be thronged with fans.Click here for a full photo galleryPreparation for the Ryder Cup, which will tee off at Gleneagles on September 23, have been ongoing for years but it is now the final touches alone which are yet to be put in place ahead of the competition.
Thousands of seats are being constructed at strategic vantage points around the PGA Centenary Course and a massive three-storey hospitality building now backs on to the main road into Auchterarder.
The course's 23-strong green-keeping team has been working up to 10 hours a day to ensure the fairways are ready to greet the likes of Rory McIlroy, Sergio Garcia and Rickie Fowler.
The course will close on September 1 to allow final preparations to take place.
For more coverage of the Ryder Cup preparations, see Wednesday's Courier or try our digital edition.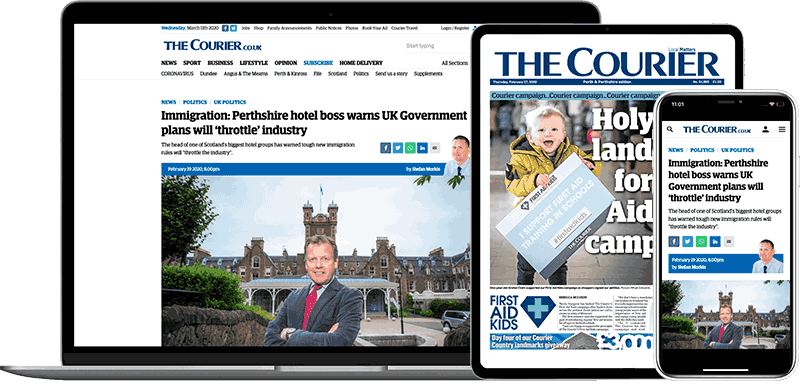 Help support quality local journalism … become a digital subscriber to The Courier
For as little as £5.99 a month you can access all of our content, including Premium articles.
Subscribe