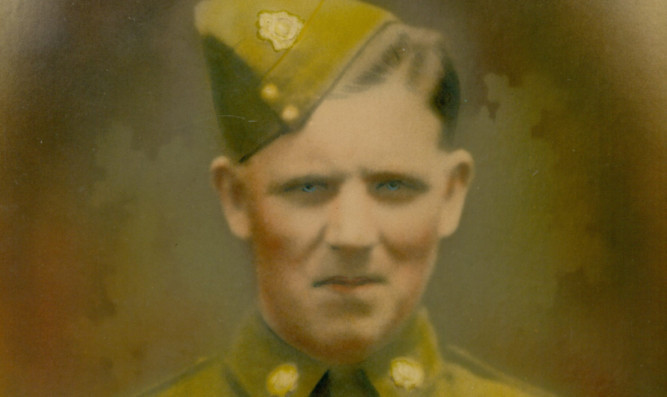 PERTHSHIRE MAN Jim Whytock, who survived the infamous Long March during the Second World War, has died at the age of 99.
Mr Whytock, formerly of Manse Crescent, Stanley, was born at Craigend of Gourdie, Caputh, and as a young man worked as a mason's labourer on the Muirton housing scheme in Perth.
When war broke out he joined the Royal Electrical and Mechanical Engineers (REME) as a driver and was captured at St Valery in France in 1940 and taken to Poland as a POW.
During his incarceration Mr Whytock was loading coal when he went to the aid of a prisoner who collapsed.
A guard bayoneted Mr Whytock in the backside and in retaliation he grabbed the guard's gun and threw it to the ground.
The guard was later transferred to the Russian front not for bayoneting Mr Whytock, but for allowing him to take his gun away.
After a period in solitary confinement he recovered, until, in the winter of 1944/45, he was forced to take part in what became known as the Long March.
With the Russians approaching, the Germans decided to abandon their camps and head west.
Forced to march around 1,000 miles in the coming weeks, hundreds of prisoners succumbed to the cold and the gruelling march, dying along the way.
Mr Whytock had done a deal with an Australian POW for a pair of boots and said he thought this was why he didn't suffer from frostbite.
He eventually was freed by some Americans and returned home where he became a railway signalman, a job he loved.
After retirement from the railways he worked with Cooper Rebar at Inveralmond for a spell and was a barman at the Tayside Hotel, Stanley, until he was 87.
Mr Whytock was a member of the railway TA and enjoyed dominoes and the works of Robert Burns.
He and his late wife Isa had three children, Nick, Cathy, Sandy and James.
His funeral will be on Tuesday in Stanley Church at 10.30am.