 Councils in Tayside, Fife and Central Scotland have received more than £1 million to help deal with the fallout of the so-called bedroom tax.
Figures released to The Courier show rural areas have benefited the most from the UK Government funding, allocated in the wake of reforms to the housing benefit system.
Perth and Kinross Council fared best as a discretionary payment of £16,057 was supplemented by a £361,018 rural addition. Dundee, Fife and Clackmannanshire did not receive the rural boost and, as such, received the least cash.
Scottish Liberal Democrat leader Willie Rennie said: "I have been working for some time to secure changes from the UK Government to ensure people do not suffer from any unintended consequences of housing benefit reform.
"The doubling of the support fund to £65 million will provide more assistance while maintaining the incentives created to get the right people into the right sized house.
"Almost everyone agrees we need to reform the welfare system so that it is fair, makes work pay and is affordable. Yet while it may not be difficult to get consensus on the need for reform, implementing big changes is far from simple."
The Mid Scotland and Fife MSP added: "I am pleased these changes are now being implemented, with more than £1million available for Courier Country councils.
"And local councils will also be able to bid for even more support from a new £20 million fund."
However, SNP Mid Scotland and Fife MSP Annabelle Ewing said Mr Rennie was "deluding himself" by saying the funding made up for Scottish councils reporting that discretionary housing payments are four times as high as this time last year.
She added: "The bedroom tax that Willie Rennie's party has helped to usher in is causing immense damage to people in communities across Scotland.
"It is unfair and unjustified and the Lib Dems cannot wash their hands of their role in inflicting it on Scotland and only a Yes vote in next year's referendum will see the bedroom tax scrapped."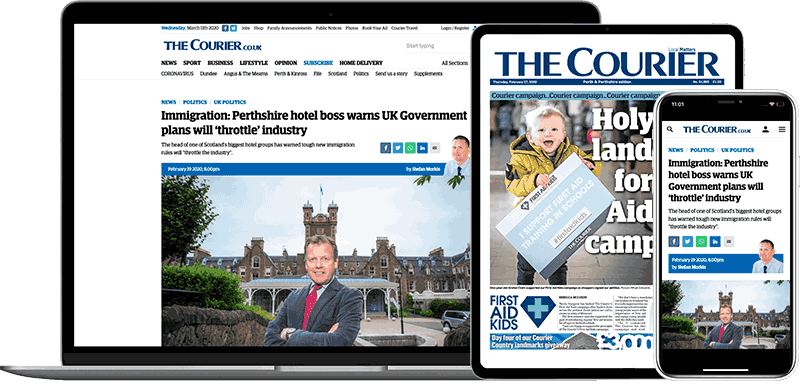 Help support quality local journalism … become a digital subscriber to The Courier
For as little as £5.99 a month you can access all of our content, including Premium articles.
Subscribe